Good evening everyone, well the past few days have had some very frustrating moments…we have had to cancel some trips due to wind and fog and we have had a few trips where whales were not sighted (we do offer our passengers a voucher for a free trip to come out with us again). And today was one of those days…the fog just never fully lifted and we did manage to get a few very brief looks at a minke whale but we did not consider it a sighting.
I did manage to take a few photos today, first dat camera has been out in a few days because of the rain.
Even with the foggy conditions we have been able to find schools of feeding porpoise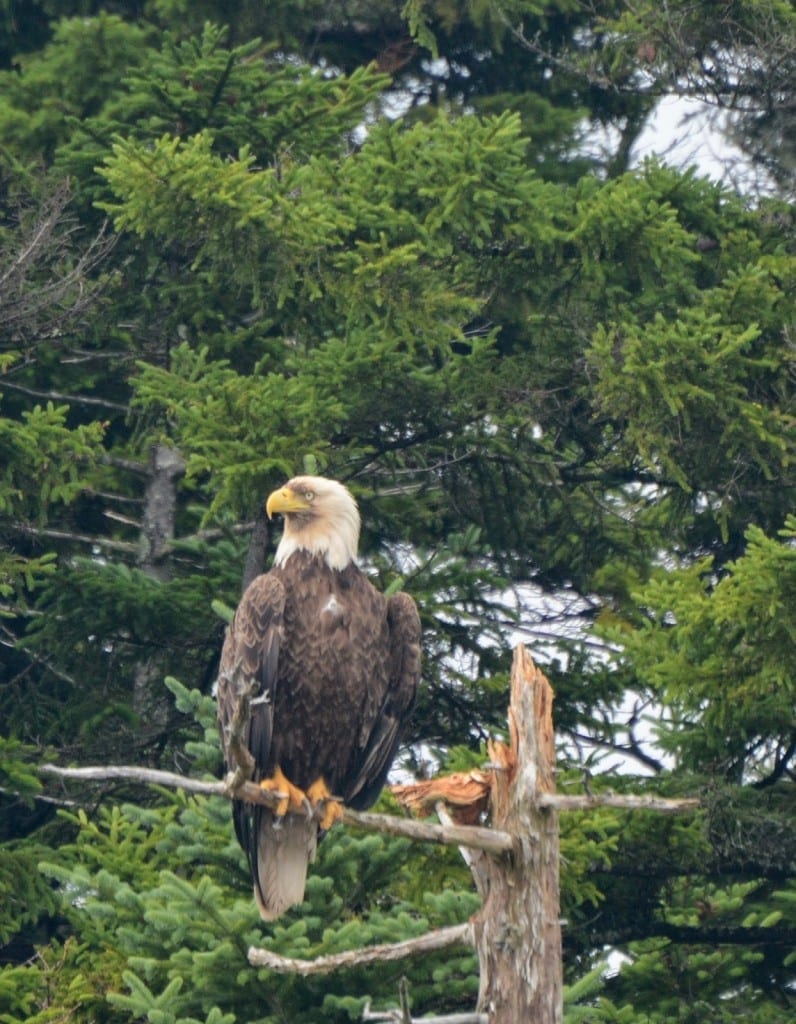 Bald eagle on Casco Bay Island
The weather looks like it will be turning around tomorrow and I hope have better whales sightings for you!
Thanks for checking in,
Cheers,
Danielle