Hello everyone, it's Danielle with Quoddy Link Marine back for another season. It is my 13th season with Quoddy and our company's 20th season in the Bay of Fundy!
We have had a great start to the season with minke whales sighted on every departure, the majority of our time has been spent up off Eastport, ME in the upwelling waters of the Old Sow (the largest tidal whirlpool in the Western hemisphere off the southern tip of Deer Island, NB).
Here are some minke whale photos from June 28-July4

Slice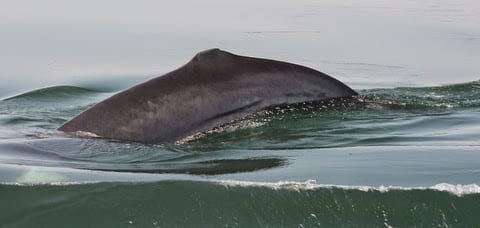 Slice
There have been lots of harbour porpoise feeding in the turbulent waters of the Old Sow as well.
The nesting seabirds in the area are in full swing and the activity on Whitehorse is ever changing with the black-legged kittiwakes and blackback and herring gulls all nesting with chicks. Don't forget to check out Nick's Bird Blog for more info on everything ornithological in the Bay of Fundy!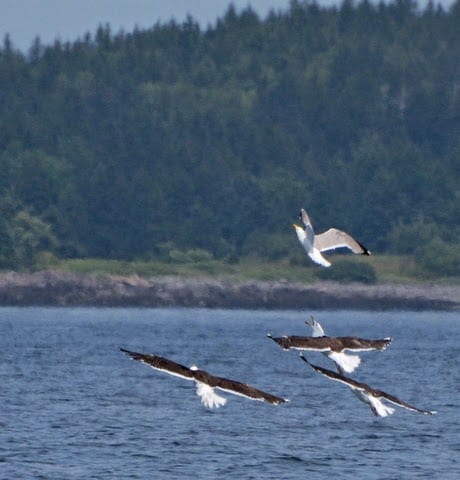 3 blackbacks chasing a herring gull
Double crested cormorant
Atlantic puffin
We are seeing more and more seals everyday on the ledges in the Fundy Isles…both harbour and grey seals.
Thanks so much for checking in and check back daily for updates and special promotions for our 20th season!
Cheers,
Danielle