Good evening everyone!
It was so great to get back on the water today after three days on shore. We had 2 trips today with so much life in and around Head Harbour Passage in was amazing. This morning we had 2 fin whales and three minkes and this afternoon we found three fins and at least 5 minkes in and just off the Passage. We also so lots and lots of feeding harbour porpoise and birds, mostly gulls and cormorants, and blue fin tuna too.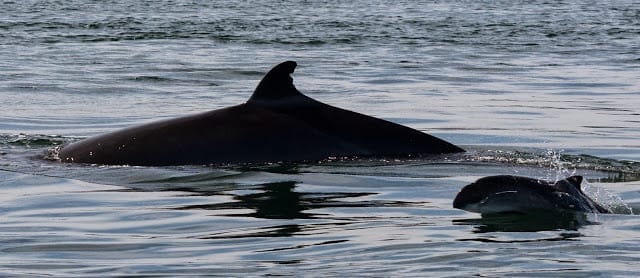 Yep, a minke and a porpoise!
Thanks so much to everyone who joined,
Cheers,
Danielle