Good evening everyone and happy New Brunswick Day!
What a great holiday Monday it was and a perfect day to spend on the Bay watching whales. We spent time on all three trips with minke whales.
We also saw a large fin whale on our morning and evening trips and tonight we even saw the finback lunge feed aggressively at the surface multiple times!
lunge feeding finback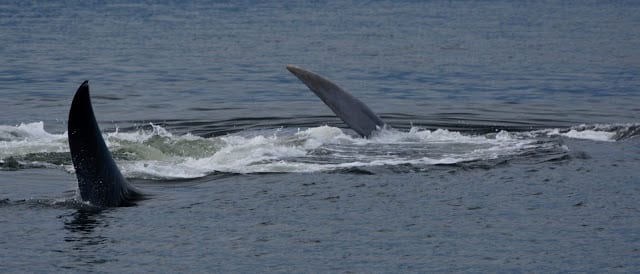 lunge feeding finback, check out the left pectoral flipper and the fluke
Seals at Splitting knife on all three departures and again, more eagles on Whitehorse.
A great day to be on the Bay!
THANK YOU to everyone who joined,
Cheers,
Danielle