Good evening everyone. We had 2 great trips today on the Bay and an evening family charter that's still going on.
On both our morning and afternoon trip we spent time with minke whales in the Islands, there was some thick fog in the offshore area today.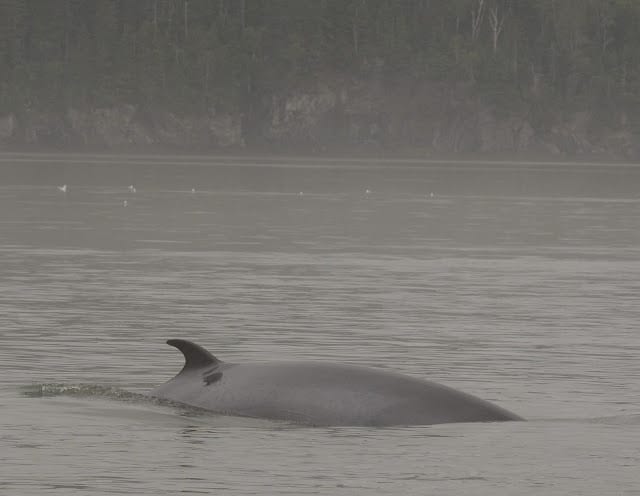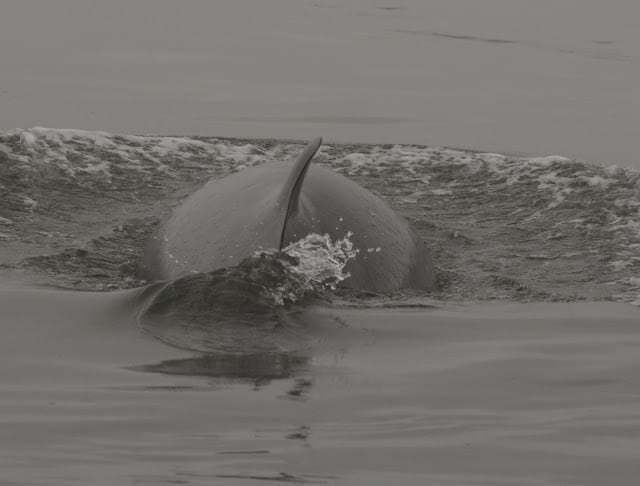 Look how his dorsal fin leans to the right
On our morning trip we saw this schooner pass Head Harbour Light at the northern end of Campobello, thought I would share a photo.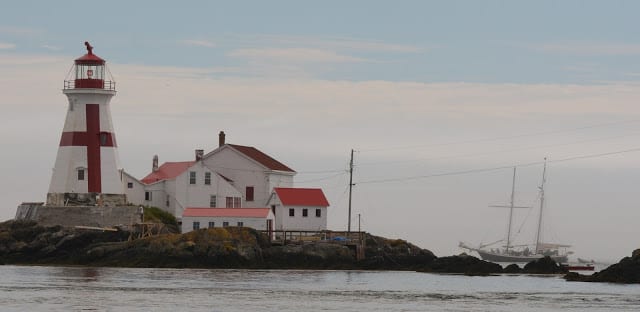 Lots of seals and porpoise, many eagles on the Islands and good seabirds on both trips as well.
Thanks for checking in with us today,
Cheers,
Danielle