Good evening everyone. Well, it was certainly another hot day in July in St. Andrews today….but our passengers certainly understood why we always recommend that you bring lots of layers out on the water cause it really cooled down out on the Bay of Fundy!
This afternoon was our only trip today and we saw three minke whale. It took a little patience to get some nice looks but we certainly did in the end. We also visited 2 seal haulout sites and Whitehorse Island, to check out the nesting seabirds.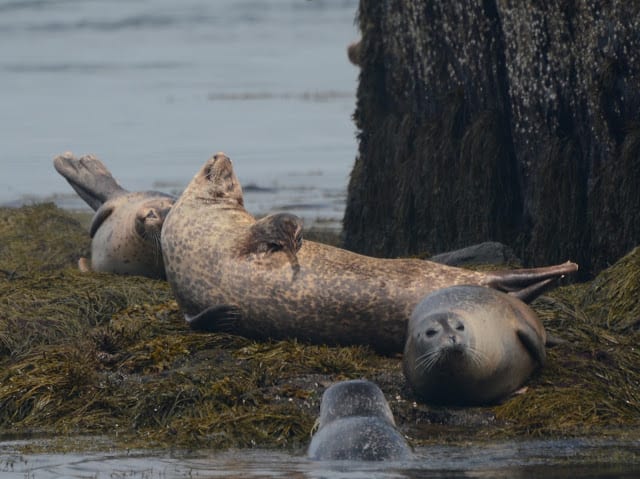 BIG stretch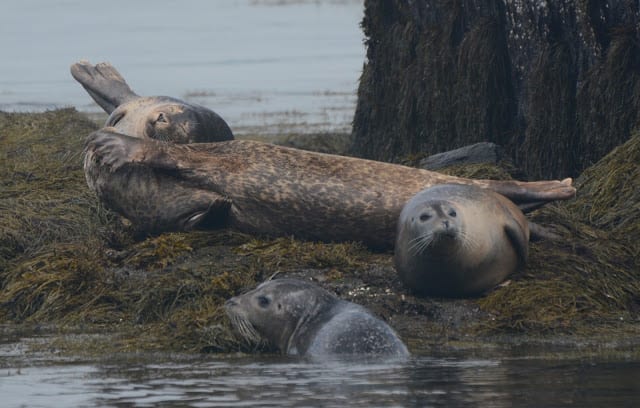 Time to scratch now….harbour seals are molting now and most are quite itchy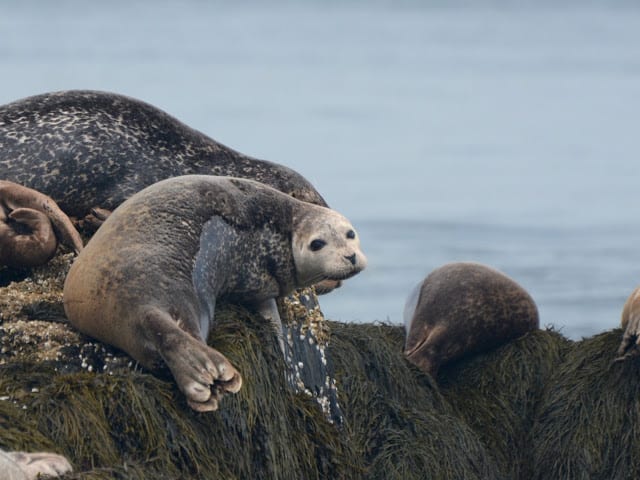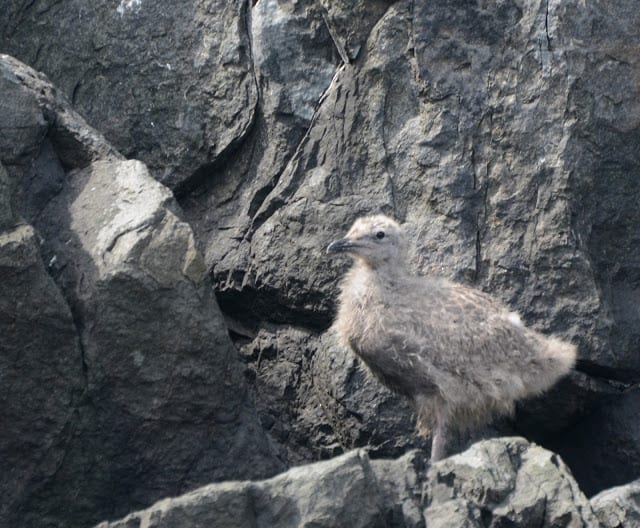 The gull chicks are getting big!
Black-legged kittiwake trying to cool off in the heat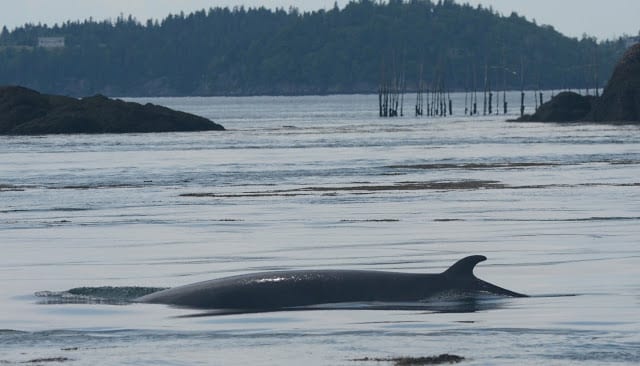 Minke whale off Casco Bay Island
Thanks for checking in today 🙂
Cheers,
Danielle