We had one trip this morning (we had to cancel our right whale trip due to the weather forecast). We made our way into the Islands and found a few minke whales. As we were watching the minke whales a young herring gull landed on the foredeck of the Quoddy Link. This young bird was very obviously hand raised and incredibly tame. He stayed with us for a while and eventually Nick had to pick him and he did fly away….he was so sweet.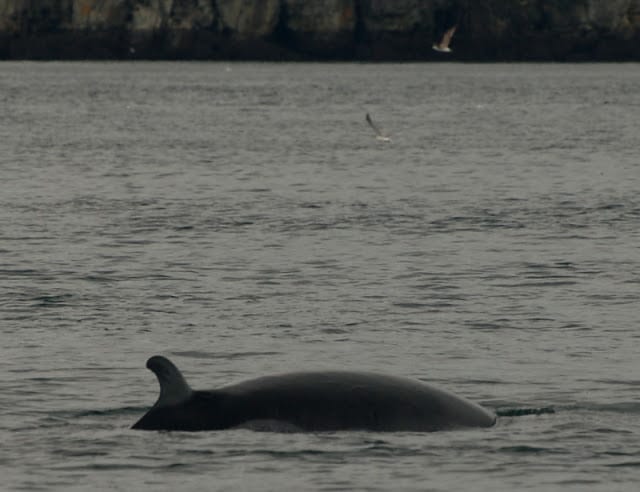 minke whale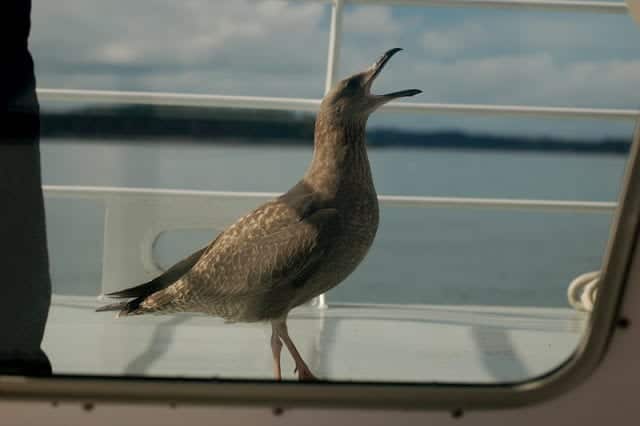 Young herring gull who landed on the foredeck
Northern Gannet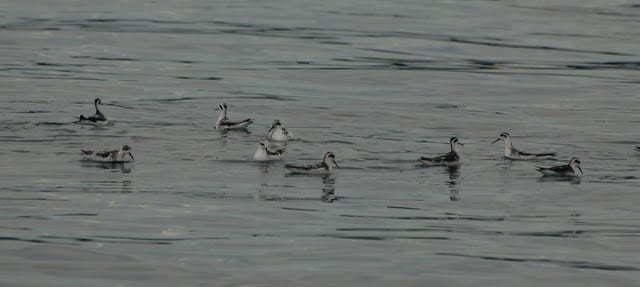 Phalaropes
John decided to take us off in search of fin whales. We did find a finback towards Whitehorse and we got some great looks at him.
Thanks to everyone who joined us this morning,
Cheers,
Danielle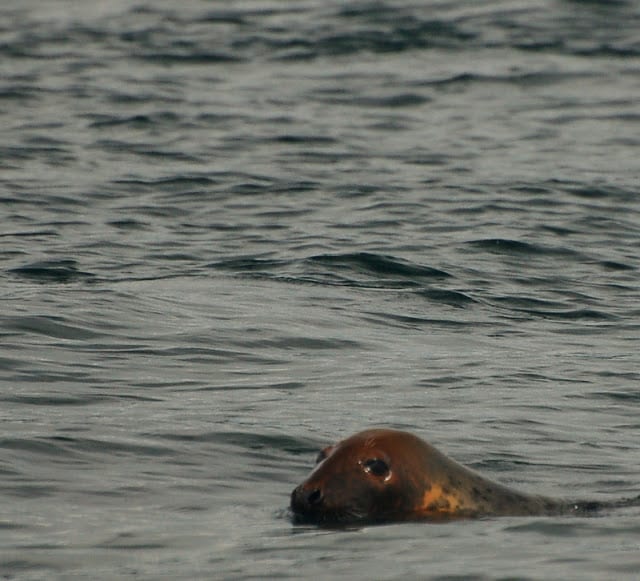 Red-headed female grey seal