Good evening everyone, we had another great July day on the Bay. Again, with calm seas and perfect visibility we headed directly offshore on both departures to see whale we could see. On both our morning and afternoon trips we saw multiple minke whales and got some great looks on both trips.
In the morning we also saw a large basking shark offshore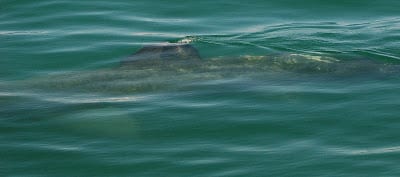 Can you see the basking shark under the water? This was right beside the boat
Nesting season is in full swing for many seabirds and we are starting to see some chicks!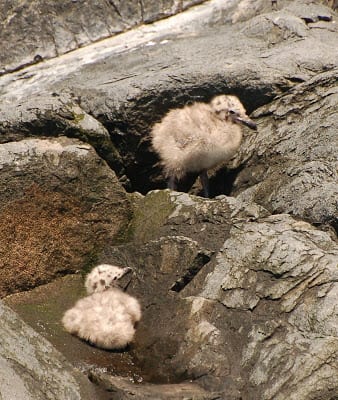 Gull chicks, most likely herring gulls, on Whitehorse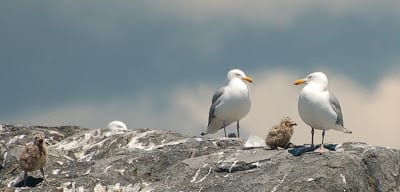 Gull chicks and some herring gull adults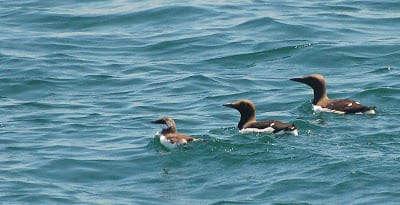 Common murres, this is most likely a family, with a female, a male and their chick. The male will stay with the chick and care for it until it can fly, which is around 2 weeks after they leave the nest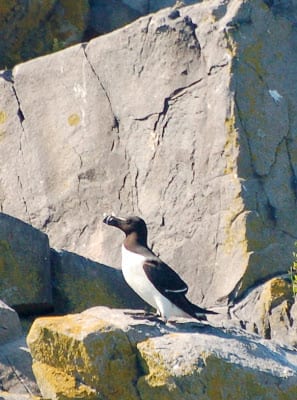 Razorbill on Whitehorse Island, I wonder if they have a nest….
This afternoon we came across a juvenile bald eagle (still has some molting colouration on the underside of his/her wings) who was waiting on Whitehorse Island for a good opportunity for some food. The gulls quickly chased the eagle away.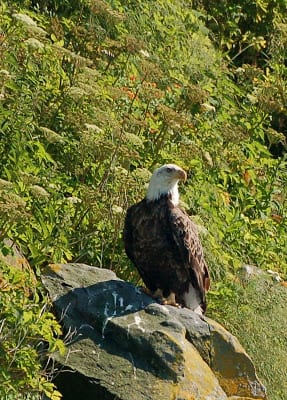 And of course, we stopped with seals.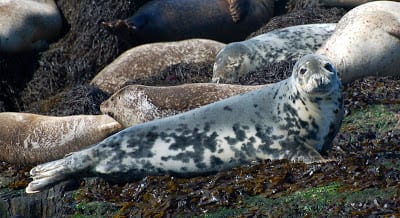 Female grey seal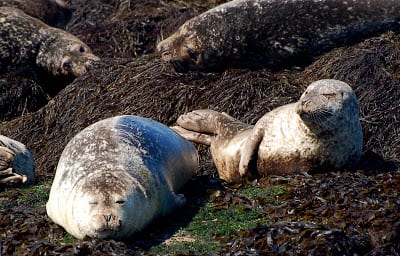 Harbour seals relaxing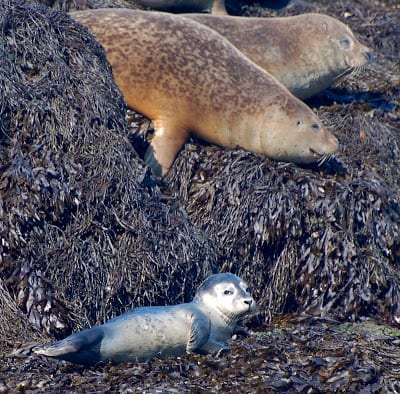 Young harbour seal checking us out
Thanks again for checking in today,
Cheers,
Danielle