Today was another amazing day….and this morning's trip left me speechless. We started off Blacks Harbour with more than 10 finbacks….
And then popped up a pair of north Atlantic right whales!!! Such a privilege to see and the people on the boat really understood how special of a sighting this was with only 470 individuals left in the world. I am pretty sure this was a mom and calf pair but will have to wait and see what the researchers say.
UPDATE: It is a mom and calf pair!! Meet Viola (RW#2029) and her 2011 calf! To learn more about Viola check out the North Atlantic Right Whale Catalog
And as if this wasn't enough we then headed offshore and found more than 10 humpbacks! What an amazing morning!!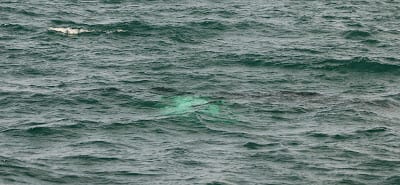 Fray under the water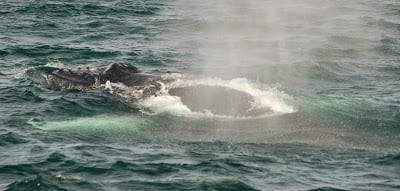 Fray on a terminal dive, look at the pectoral flippers
Fray
This afternoon we headed right offshore to search for humpbacks and found Cork, Wheat and 2 I am unable to ID for now. We also found at least 6 large finbacks.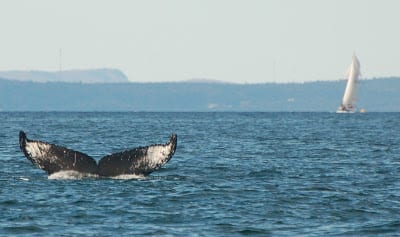 Wheat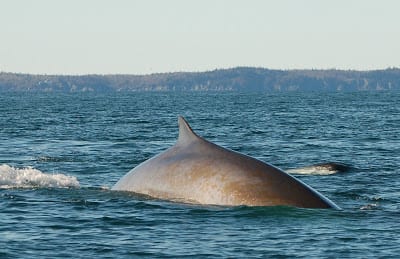 See the 2 finbacks?? One is just about to surface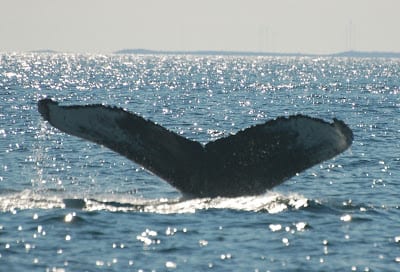 Cork
Thanks so much for checking in today!
Cheers,
Danielle