Hey everyone….well, I had the day off but I just got a visit from Jolinne with some great news….they had the 2009 calf of Siphon on both the morning and the afternoon trip! This is our first sighting of this young girl for the 2010 season but she was seen earlier by the folks at Whales-n-Sails from Grand Manan. Something that is just fascinating about this young whale is that the black and white pigmentation on her fluke has dramatically changed since last year. After speaking with the director of the humpback program at Provincetown Center for Coastal Studies in Cape Cod it is estimated that 5% of calves will have this dramatic change.
This was taken today by Jolinne.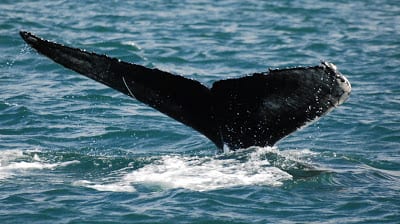 This is the SAME whale…this photograph was taken in September of 2009.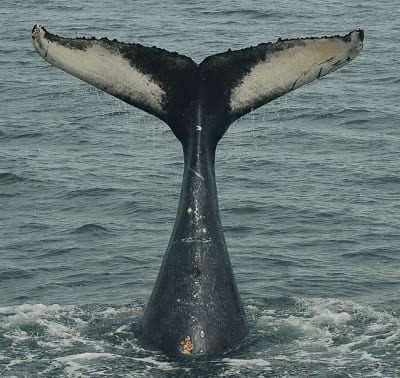 Thanks so much for dropping by,
Cheers,
Danielle