Hello everyone, I just want to share some exciting sightings from yesterdays 10am departure. We started our trip with about 4 fin whales at the mouth of Head Harbour Passage but then John decided to take us towards the Grand Manan Channel to see if we could find some humpbacks. Our Scout Boat was out searching the offshore area and just as John was deciding to turn back around John W called from the Scout with great news…..he had 2 humpback traveling side by side! So we headed further out about another 3 miles and when we got there we found EKG traveling with a large adult that I didn't recognize. Well….this whale has since been ID'ed as Raccoon (Thank You Jooke from PCCS), an adult male humpback first sighted in 1985 and has been seen in the Bay of Fundy since 2000.
I would like you to meet Raccoon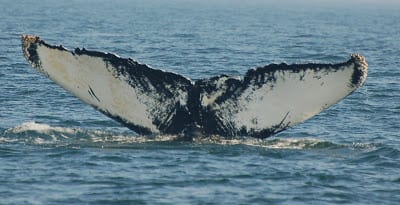 The 2 whales we actually fluking up together and I got this amazing series of shots (EKG is closer to the boat and Raccoon is on the outside)…..I hope you enjoy.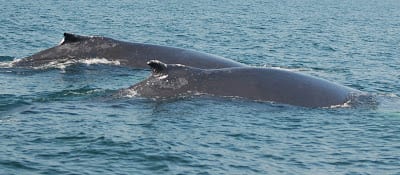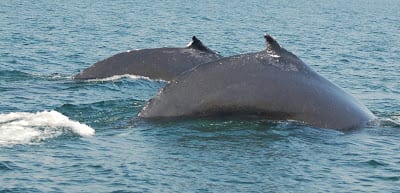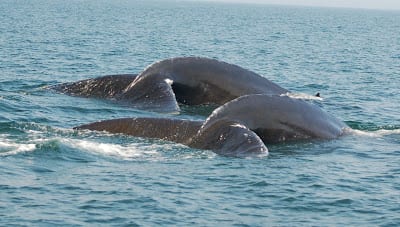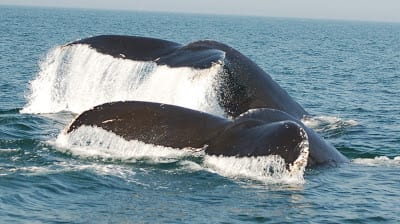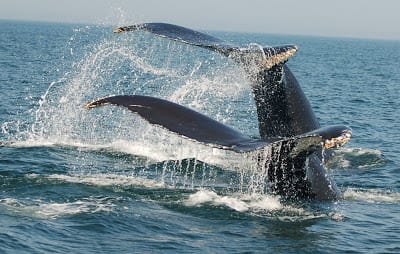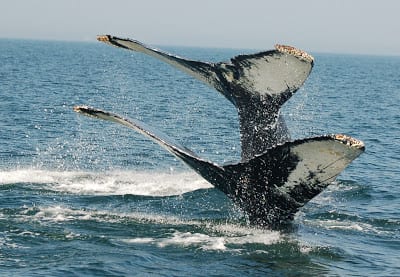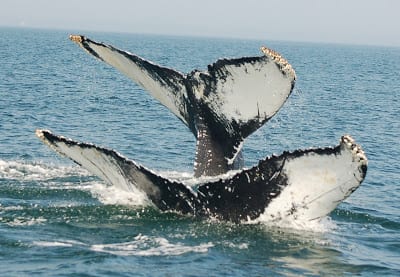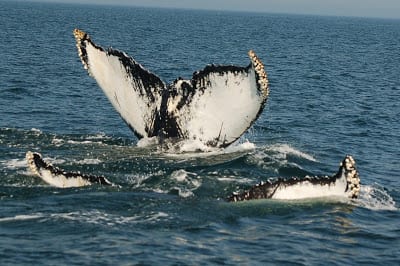 Our afternoon trip was confined closer to shore due to the wind conditions but we found about 10 finback whales between Bliss and Blacks and got some amazing close approaches.
Thanks for checking in today,