Hello everyone, well, we had another great 2 trips today….and again I have lots of photos to share 🙂
Our 10am trip took us off towards East Quoddy Head Light where we found a fin whale but the tide was starting to slack so we decided to take a run offshore towards the Owen Basin and see if we could find a humpback whale (our Scout Boat was out as well to help with the search). We didn't have to look too long when we got a call from John W on the Scout Boat that he found a humpback and when we got there we quickly IDed the whale as EKG, a juvenile humpback we have been watching since 2006 (was IDed then as an unknown).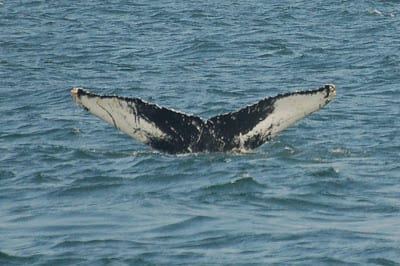 EKG was staying down for anywhere from 7-12 minutes at a time so we decided to stay for one more series….and then he did a partial breach and flipper slapped a few times. Then with not mich a tail raise he was under for another 8 mintues and then…..a tail breach! And then again with the flipper slapping, we even got a double flipper slap!!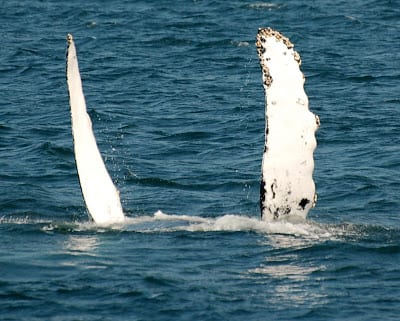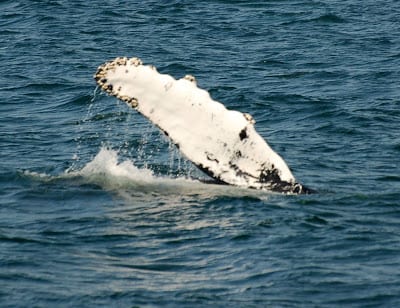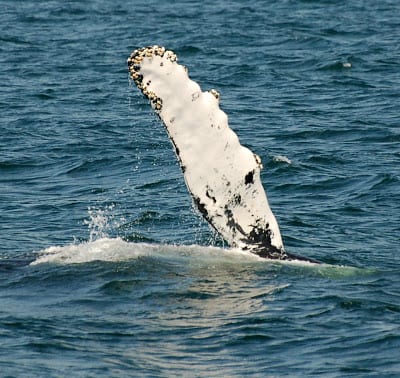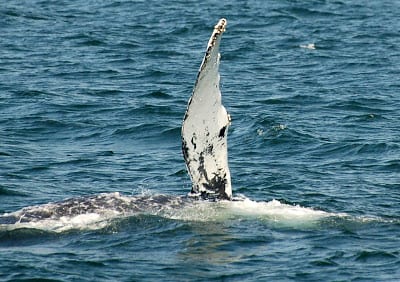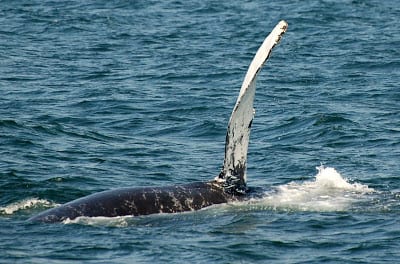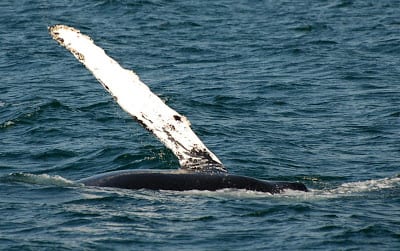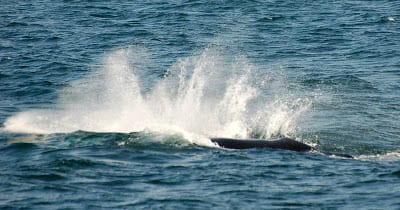 The wind picked up in the afternoon so on our 2pm trip we stayed off Blacks Harbour with 6-8 fin whales. We got some AMAZING looks, the 40-55 foot whales were surfacing so close to the boat….it was great.
Thanks for checking in,
Cheers,
Danielle