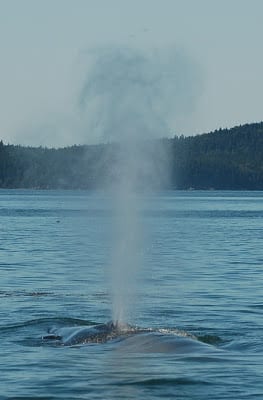 Hello everyone 🙂
We had one departure today at 2:00 pm and it was wonderful. The water was very calm and the whales we just fantastic. We spent time with fin whales off and in Head Harbour Passage. At one time we had 5 individuals all at the surface on one side of the boat and another 2 on the other side! Their power never ceases to amaze me.
Below is a video that I took today of the finbacks in Head Harbour Passage.
We also had 3 individual humpbacks, only got tail shots of 2…Inlet (below) and our "unknown". Inlet did a full breach right off our bow…no photos but most of the passengers were looking in the right place at the right time!