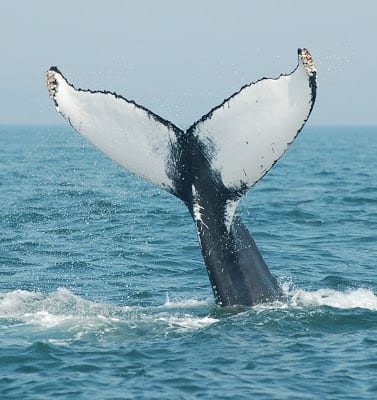 Hey everyone, I have some great news to report, we had our first humpback whale sighting of the 2009 season on our 2:00 pm departure today! The young whale was first reported by Fundy Tide Runners and we were very surprised to hear how close to home the humpback was sighted. We had heard that the humpback was not fluking (raising it's tail) much but to our surprise and the absolute delight of our passengers the young whale started tail breaching and lobtailing very close to the boat! Below are some photos that I took and a short video as well.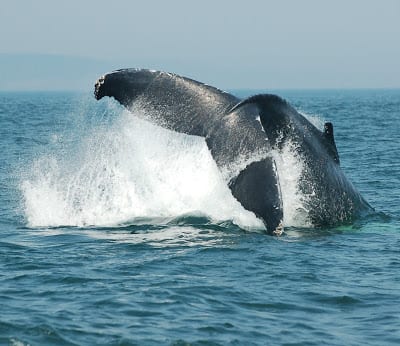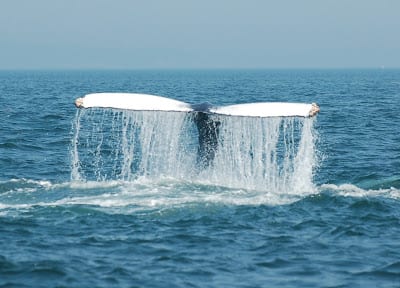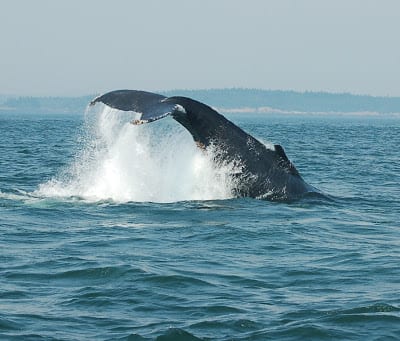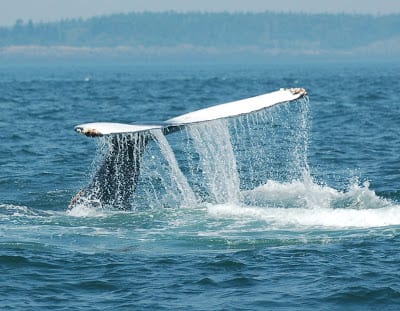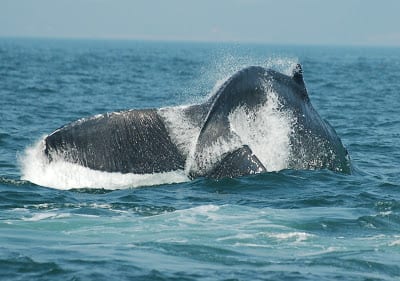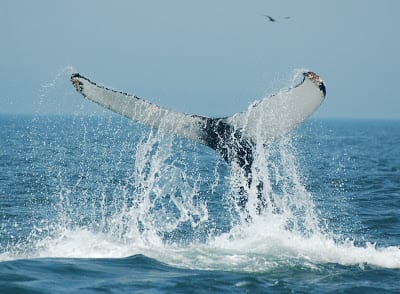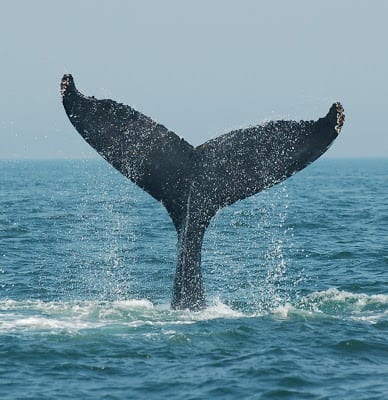 I was able to get some great shots of the underside of the fluke for identification. The photos have been sent down to the Provincetown Center for Coastal Studies (PCCS) in Provincetown, MA. Part of what we do at Quoddy Link is record every whale sighting, their movements while we are with them and our search effort with latitude and longitude co-ordinates as well and photographing the individuals (humpbacks and right whales) for ID. I'm hoping to hear back soon from PCCS with an ID on this humpback whale.
This was our first humpback whale sighting of the season, I'm hoping we see them consitently but weather plays a factor and the species of whales sighted varies from trip to trip. This young whale was sighted very far inshore and all of us at Quoddy Link are hoping that he moves about 8-10 miles offshore (still well within our reach for a regular whale watch) which will dramatically cut down on the boat traffic for this young whale.
Thanks for checking in today,
I hope I have more great news tomorrow,
Cheers,
Danielle