Hello everyone, we had another great day today with some awesome finback whale sightings. Our 10:00 am departure started off at Whitehore Island where we saw a minke whale and got some great looks at a few bald eagles. Here is a shot of a adult eagle flying off with his kill.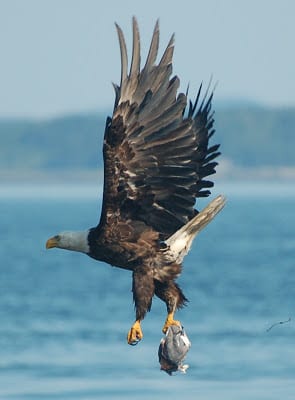 We then made our way to the mouth of Head Harbour Passage where we had 3 fin whales and a few minke whales, the 2 photos below are from our morning trip.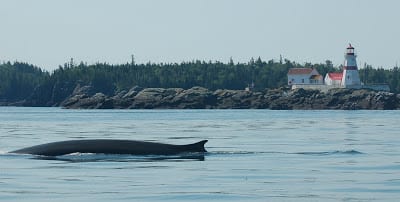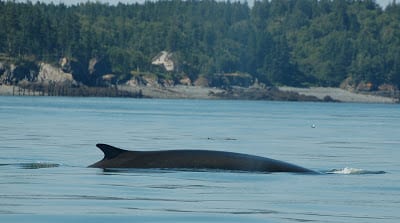 Our afternoon trip took us off Bliss with a few finbacks, the conditions were a little choppy but we got some great looks at both of the finbacks. Our evening trip was great again with 2 fin whales between White and Nubble Island and a third in Head Harbour Passage, where we also saw a few minke whales!
On our morning trip we stopped at Casco Bay Island to see seals and I fell head over heals for this young female grey seal, she was so sweet and she just kept looking at us. I adore seals which is pretty easy to notice if you come out on the boat with us (I spent a year doing research on harbour seal pups in the St. Lawrence).
Thanks for checking in!
Cheers,
Danielle