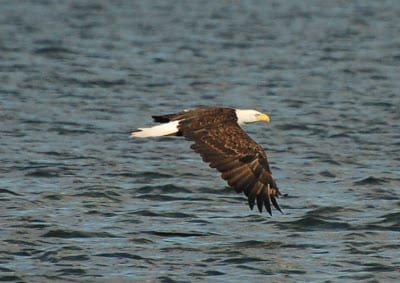 Hey everyone, it's Danielle back from another great day on the water. We had some fog this morning but after that cleared we had some great whale sightings.
This morning we spent time with a minke whales between Campobello and Deer Island and then on the way home through Western Passage we stopped with a very large group of harbour porpoise. They were all feeding just on the edge of the Old Sow. There were lots of gulls there as well. The 2 photos below are from this morning, you can see a herring in the mouth of the gull. Also note the single blowhole, or nostril, on the porpoise (this is a trait of all toothed whales).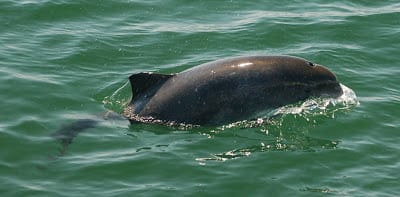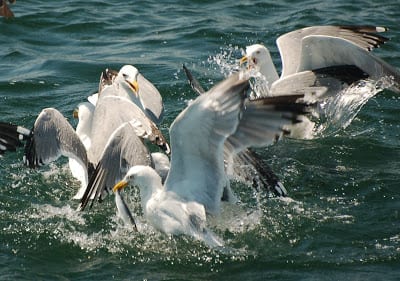 On our afternoon and evening departure we saw both minke and finback whales in Head Harbour Passage. What a great day!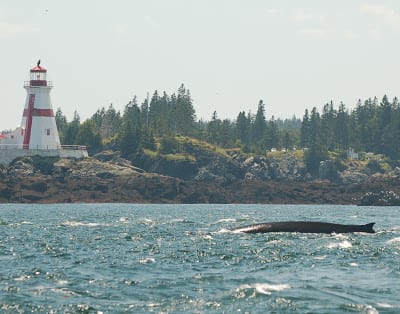 Tomorrow morning I am doing an interview with CBC regarding our contribution to the I Love Quoddy WILD Blog, I will let you know how that goes.
Cheers,
Danielle