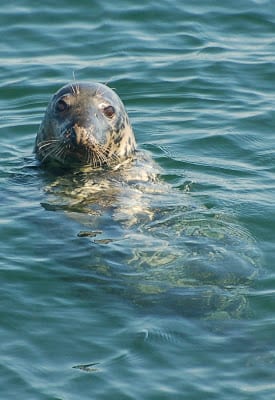 Hey everyone, it's Danielle with Quoddy Link Marine. We had another great day on the water with finbacks, and we saw a cow/calf pair today as well! Our morning trip took us towards Blacks Harbour on the flood and there were at least 6 finbacks in the area all actively feeding on herring (this female grey seal was watching us while we were watching the whales). John, captain and owner of Quoddy Link, was picking up herring on his fish finder from the surface 200 feet down. We saw the cow and calf pair in the morning but the calf was spending quite a bit of time on it's own while the adults were feeding.
Below is a shot of the cow/calf pair. Mom is on the right and she has a very distinct notch out of her dorsal.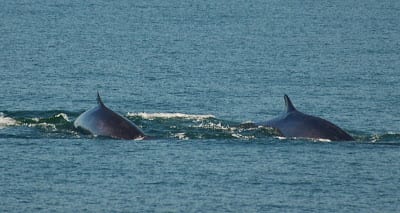 Here you can see the white lower right jaw that is characteristic of fin whales.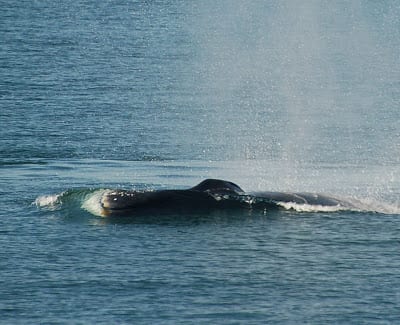 On our afternoon trip we saw the cow/calf pair again, this time in Head Harbour Passage. After spending some time with the whales moved over to Casco Bay Island to see some seals and this bald eagle was on one of the reefs.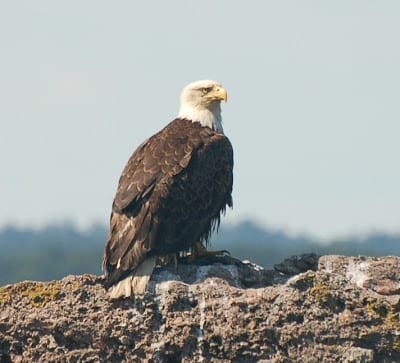 Thanks so much for checking in today!
Cheers.