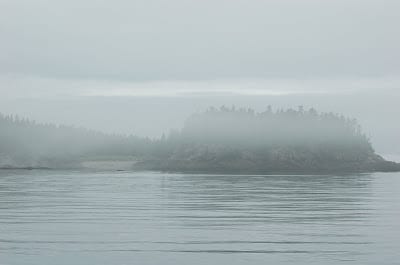 Hey everyone, it's Danielle with Quoddy Link back from another foggy afternoon on the Bay. We went out again at 2pm into the thick fog, cruising up Head Harbour Passage, taking some time to visit with some harbour and grey seals and a grogeous pair of bald eagles (they looked a little grumpy, they too are tired off the fog) but it was just too foggy to search for whales. We got the word from a fellow whale watcher that there the fog was starting to lift in some parts of the Passage so we headed out to the tide rip off East Quoddy Head Light and watching some diving northern gannets and harbour porpoise and then in the chop we spotted a minke whale! It turned out to be a great sighting with some really close looks and as we were watching this minke another smaller minke whale showed up!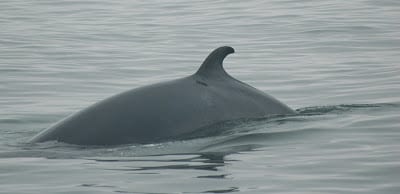 On the way home, back across Passamaquoddy Bay we brought out our Touch Tank and showed our passengers some of the amazing sealife that resides under the sea and in the intertidal zone. Below is a photo of me and a sea urchin.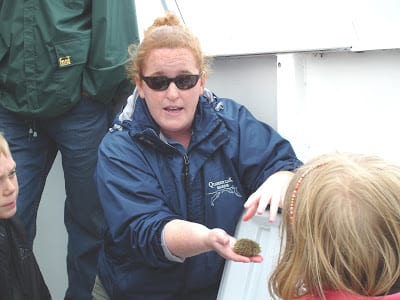 Thanks so much for checking in….I'm sure you can guess what the forecast is for tomorrow….more fog!