Hello everyone, it's Danielle with Quoddy Link Marine with some great sightings to report. Today on our 2pm departure we sighted 6 individual humpback whales as well as 4 fin whales! Also, of those 6 humpbacks, 2 were new individuals to us. With word from Fundy Tide Runners, a fellow whale watching company out of St. Andrews that there were humpbacks in the same area where we were yesterday afternoon we made our way directly offshore, even passing 2 large fin whales on the way!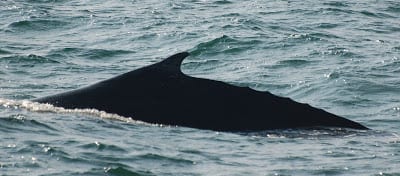 The sea conditions were certainly not perfect but with some great passengers who were willing to hold on we spent about an hour and a half watching 6 humpbacks and 2 fin whales in the offshore area. There very well may have been more humpbacks around, there were many blows in all directions but I did photograph 6 individual humpbacks. The first one here is a new whale to us and I have sent the photos down to Provincetown Center for Coastal Studies to see if we can get a positive ID.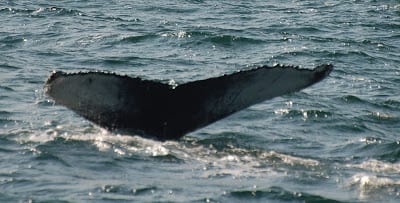 This is Cork, a 6 year old female humpback we are very familiar with at Quoddy Link Marine.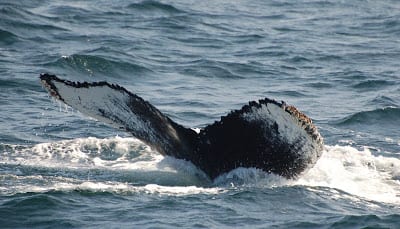 This is the humpback we saw for the first time yesterday that was seriously entangled last December and rescued by the Campobello Whale Rescue Team. Have a look at yesterdays post for more info.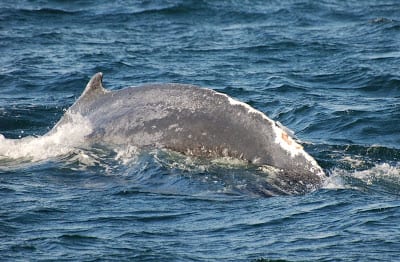 Here is an unknown that we saw yesterday as well as on September 21st.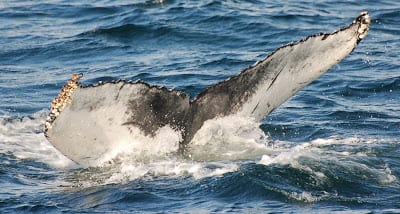 This is EKG, a young whale we have been watching since 2006.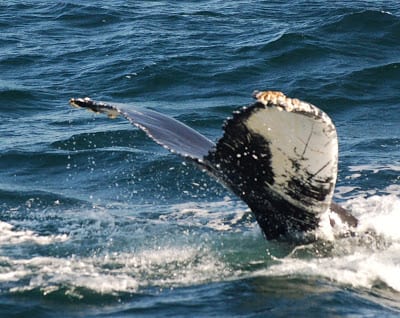 This last whale is our 2nd new whale of the day. We never got to see the fluke so all I got was a shot of the dorsal fin but as the dorsal fin is different from whale to whale I do know this is a new individual for us! Hopefully we can get a tail shot and see who this is in the next few days.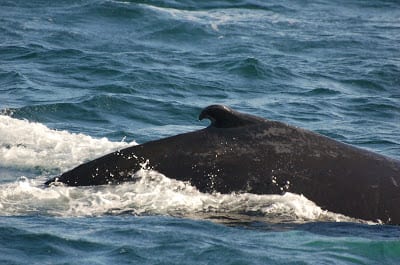 Thanks for checking in today. I hope to have more great news for you over the next week. Cheers!