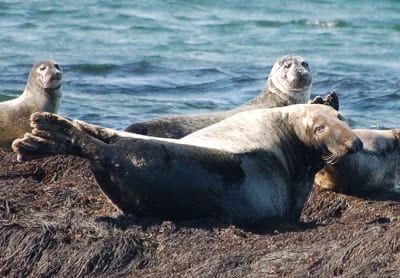 Hello all, it's Danielle with Quoddy Link back from a long day at "work", I have a hard time calling it work when we have a great day like we had today! On both trips today we had a "Hat Trick", seeing all 3 species of whales commonly found in our part of the Bay of Fundy; minke, finback and humpback! Our morning trip was extra special with an absolutely fantastic sighting of a cow/calf finback whale pair. We found the pair at the mouth of Head Harbour Passage off the northern tip of Campobello Island. It was great to see mom back with her calf, we had a great sighting of just the calf a few days ago. Looking at the dorsal fins it does look like it is the same caw/calf pair from earlier in the season. The calf looked so big a few days ago but to see him back with mom……She is a BIG finback whale.
Here are a few pics of the cow/calf pair, mom is obviously the one closer to us!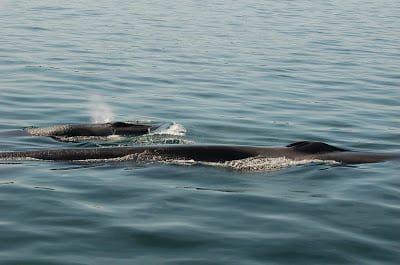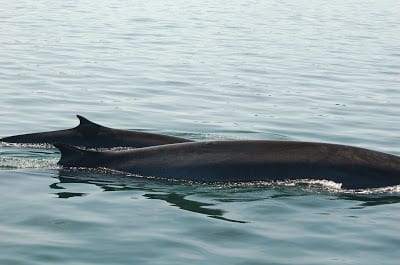 On our 10:00 am departure we had some help from Matt on our Scout Boat and made our way far offshore and spent some time with Mustache!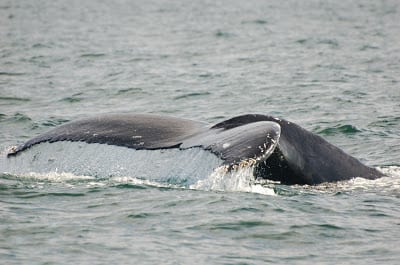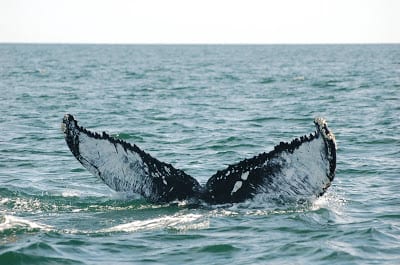 Our afternoon trip was just as great, stopping with a fin whale and then learning from another whale watching company out of St. Andrews that there was a humpback whale closer to Grand Manan. When we arrived I was very happy to see Cork, a 6 year-old female humpback we haven't seen in 3 weeks.