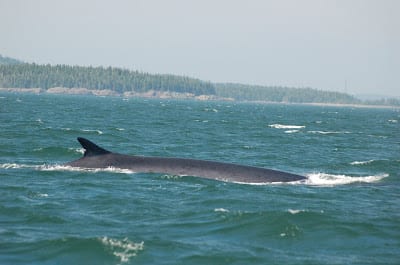 Hello everyone, it's Danielle back from a rather breezy day on the Bay of Fundy but nonetheless what a great day it was. We had a pair of finback whales which we saw on all three departures (there were others around but the pair is who we spent the most time with). The photo on the left is the larger of the 2, coming in at around 50-60 feet long! On our morning departure before the wind had picked up too much we made our way offshore and in almost the exact same spot as yesterday we were able to find (with the help of Matty on our Scout Boat) Cork, our 6 year-old female humpback whale! She never did raise her flukes today so I have included a photo of her dorsal fin. Just like fin whales, the dorsal fin on humpback whales is unique for each individual whale.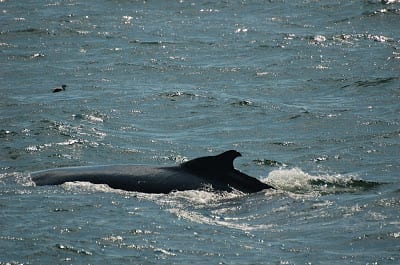 I mentioned she didn't raise her tail but to the delight of our passengers (and our crew, me and Peter) she did a full breach, 2 partial breaches and a tail breach! This is only our 3rd trip with a humpback whale and our first breach of the season. Below is a series of one of her partial breaches, note her long, white pectoral flippers as well as her ventral pleats on the bottom photo.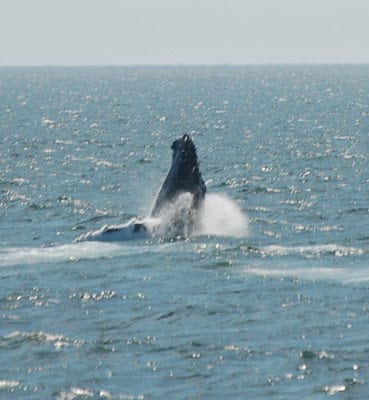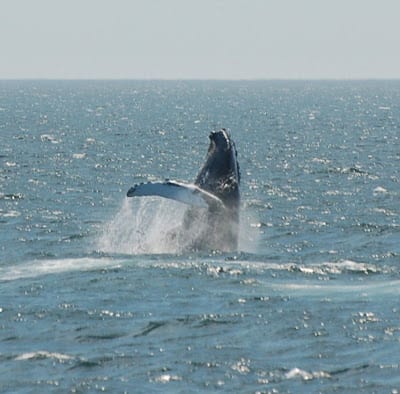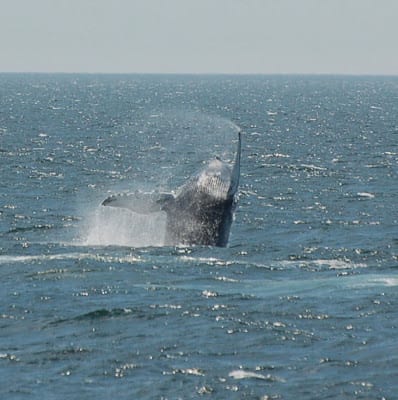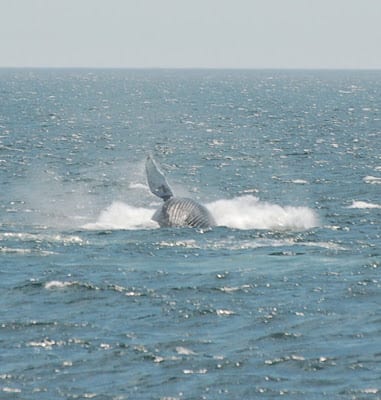 Thanks for checking in today! Our humpback sightings are definitely not what I would call consistent but it was nice to see Cork 2 days in a row is the same spot on the same time of the tide. They are calling for some wind over the next few days. I'll keep you posted so check back soon. Cheers!