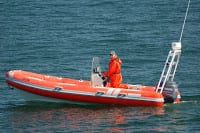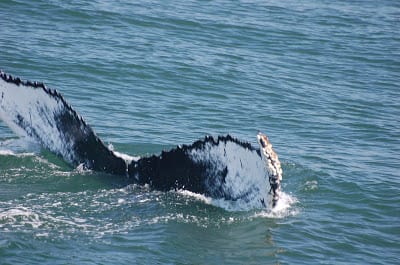 Hello everyone! It's Danielle with Quoddy Link back from a long day on the water but a great day. With the help of John on our Scout Boat we had our second humpback whale sighting of the 2008 season and it was none other than Cork! Cork is a humpback whale that has become very special to Quoddy, I have been watching her for 4 years now. She is a 6 year-old humpback whale, her mom is Mica, and even though she isn't the easiest humpback to watch we really do adore her and it was fantastic to see her today. Our humpback whale sightings are still very sporadic but I will keep you posted as to how the season progresses.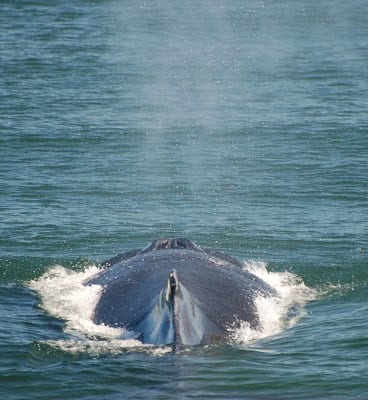 We spent time on our afternoon and evening trips with finback whales and the sightings her great! This video is of a pair of finback whales travelling together, not something we see everyday. This was taken on our evening departure.
I also shot this little clip of a bald eagle on our 5:30 pm trip. It's more the sound I wanted to share, the loud, high-pitched squeaks are eagles….the adult was eating a fish and a juvenile came over to "share" it.
This one is a young harbour seal porpoising out of the water, again not something we see all of the time. Also listen for the growling seals, a sign of aggression. I am assuming it was a grey seal but it might have been a harbour seal.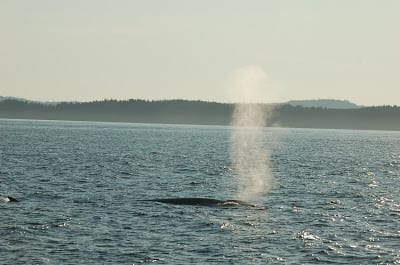 Thanks for checking in today, don't forget to make your reservations for our special North Atlantic right whale trip on Saturday, August 30th, I am keeping my fingers and toes crossed for great weather….I really think we deserve it!