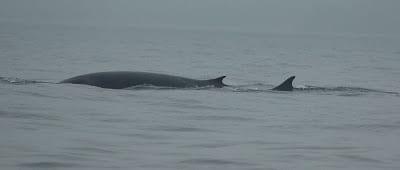 Good Morning all, first I want to apologize, I tried to do this post last night but there was some issues with Blogger and posting images but all is well now! Things have been very dynamic here the past few days with thick fog and amazing whale sightings. We really are at the mercy of Mother Nature….and the tides, with the whales be rather easy to find and watch on the flood tide and a little more difficult when the turns to ebb. The mom and calf fin whale pair are still around and so amazing to see. The calf is at the age where he will venture a little distance from mom but not too far 'cause a few minutes later we see him right by her side.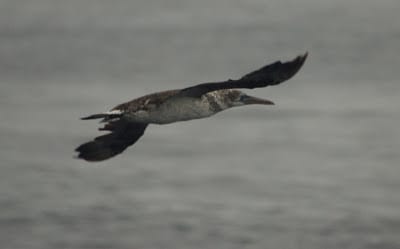 I also want to mention that the sea bird life has been incredible lately. Here is a list of the birds we are seeing:
– Northern Gannets (pictured here)
-Atlantic Puffins
– Razorbills
– Common Murres
– Red-Necked Phalaropes
– Jaegers
– Black-legged Kittiwakes
– Bonaparte's, Herring and Greater Black-Back Gulls
– Arctic Terns
– Greater and Sooty Shearwaters
– Storm Petrels
– Double-Crested and the odd Greater Cormorant
I am sure that I am missing some and we are also seeing both juvenile and adult bald eagles!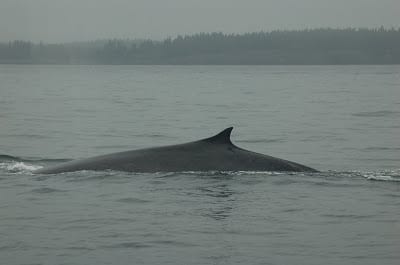 Thanks for checking, I will be on the water a lot for the next week so I will keep you posted on all of the sightings from Quoddy Link Marine!