Well, we woke up this morning to some thick Bay of Fundy fog and due to the lack of visibility we decided to cancel our 10:00 am departure but we did make it our for our afternoon and evening trips. On our 2:00 pm trip we had a very curious minke whale who was spyhopping (bringing his rostrum vertically out of the water). It was really amazing to see as this is not a common behaviour for minke whales. I wish I was able to get some video or photos to share with you. We had a minke whale on our evening departure as well, this time further up Head Harbour Passage. The fog was too thick in afternoon to look in the area where we have been seeing the finback whales the past 3 days but we did search on our 5:30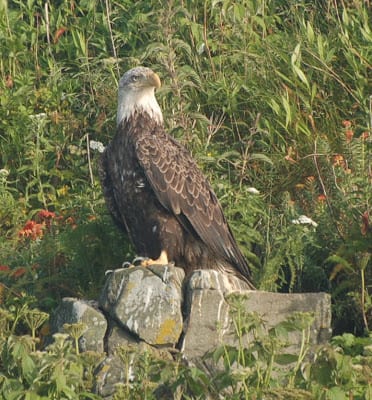 departure as the fog pushed back for a little but with no luck.
I wanted to share this photo with you I took today of a young bald eagle on Whitehorse Island, have a close look at those talons!
These are a some grey seals hauled out on the reefs surrounding Casco Bay Island. The smaller seal is a grey seal, most likely a young of the year born last January or February on Sable Island off the coast of Nova Scotia.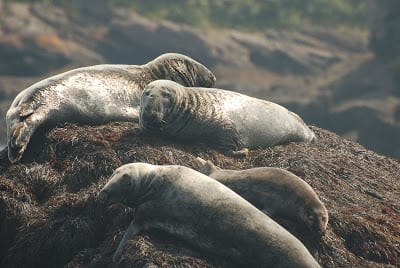 That's all for today, Cheers from St. Andrews!