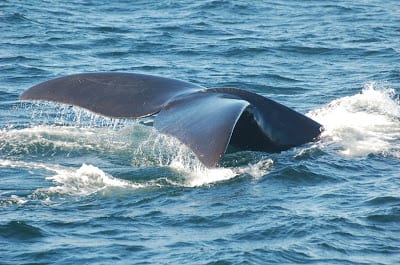 Hello everyone, it's Danielle back from another amazing right whale cruise out into the open Bay of Fundy. What a privilege it is to see and spend time with these incredibly endangered whales, and today we had at least 2 cow and calf pairs as well 20+ individuals (counting all of the blows we saw towards the Nova Scotia shoreline)! I've included some of my favorite pictures below from this mornings adventure.
Here is a mom and calf surfacing together. Note the large, V-shaped blow characteristic to right whales.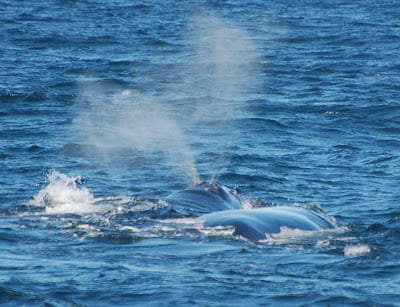 Below is a mom and calf on their terminal dive. The mom's flukes are raised out of the water but are actually touching the calf (look closely to the right).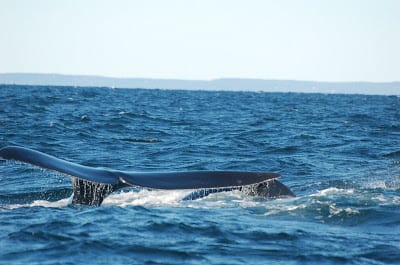 Below, a mom and calf at the surface. The calf is closer to the boat, and you can clearly see the size difference. A calf, born at 1 tonne, would now be around 8-9 months old and still nursing.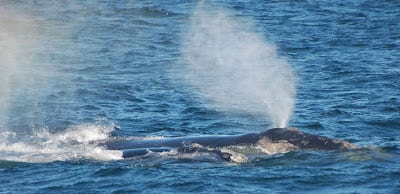 Below is a mom and calf raising their tails together (mom first, the calf just barley raises his or her tail out of the water).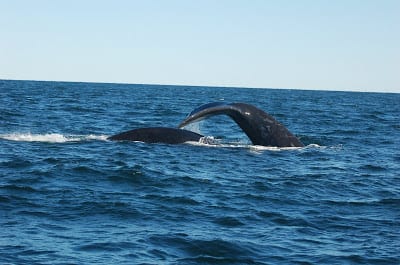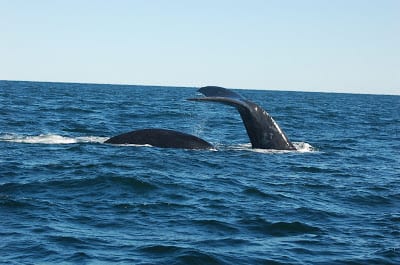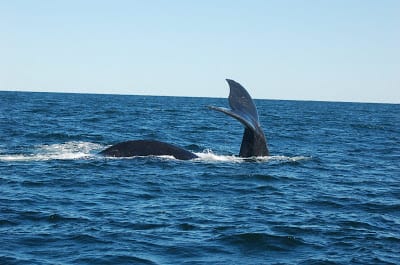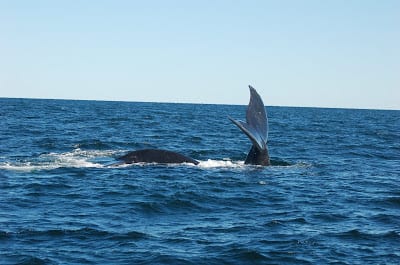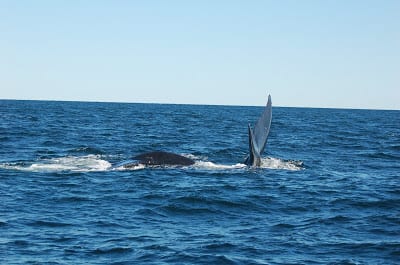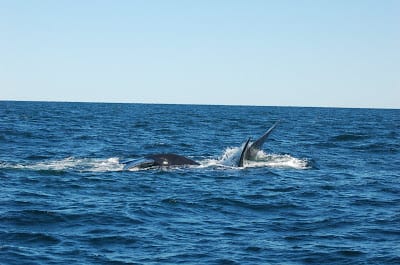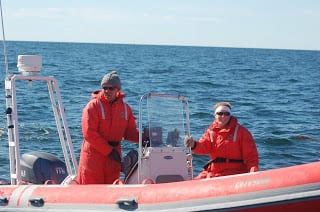 I just want to thank everyone who joined us on this special trip and again it certainly wasn't the calmest day on the Bay of Fundy but everyone did fantastic! And a very special thanks goes out to Matt and Louise for their help in locating the right whales today. We are still whale watching until the 10th of October so stay in touch for more updates as well as some video clips from our trip today with the right whales!