Hello everyone, Danielle with Quoddy Link Marine here with some updates from the past 2 days.
Yesterday we had some amazing sightings of finbacks on both departures in the same areas as the day before.  The whales again were feeding quite actively on herring and we got some great looks.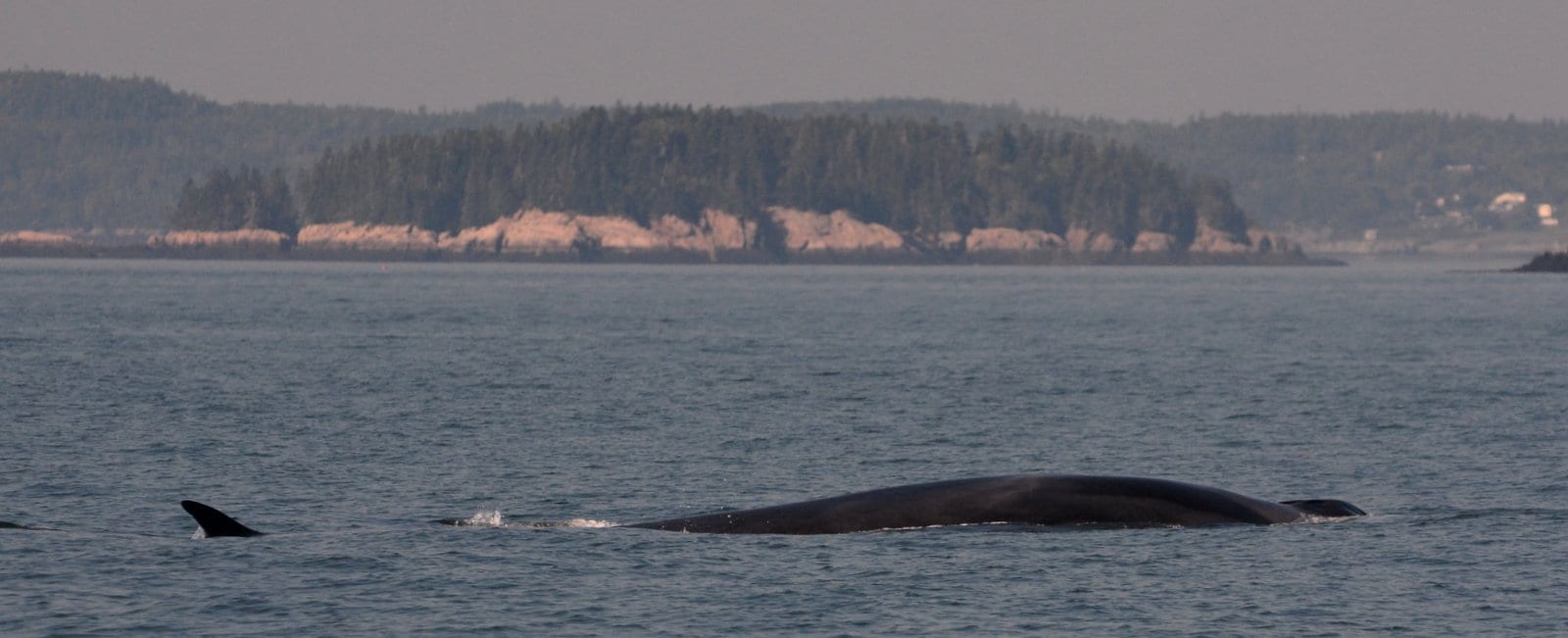 On our morning departure yesterday we had a fantastic sighting of a Mola mola or ocean sunfish.  The ocean sunfish is the largest bony fish in the world and can weigh more than 1000 kg.  They swim by alternating the movements of their dorsal and anal fins and they eat jellyfish.
Today, September 19, we only had one departure in the afternoon (our boat was chartered in the morning and it was not a whale watcr) and we spent time in Head Harbour Passage off Windmill Point with 3 minke whales.  The minkes were lunge feeding on herring..some of the best minke whale lunge feeding I have seen,  It was quite foggy today and a SW wind, we tried to locate the fins but didn't have any luck.  No photos today because of the fog.
Thanks so much for checking in,
Cheers,
Danielle