Good evening everyone, some great news, yesterday on our 10am departure we found a fin whale not too far outside of the Horse and we were able to spend time with the same finback on all three trips yesterday. This morning it was just too foggy to be able to watch the fin whale (although some boats did get a brief look it was just too difficult to stay with him) but we did manage to re-locate the same finback in the afternoon off South Wolf!
How can I tell it's the same, one finback whale that's in the area? Well, part of my job is to do my best to keep track of the individual whales in our area and for those whales who have a dorsal fin, every one is unique in shape and size. So when we saw the finner yesterday we looked closely at the dorsal and we immediately knew it was a familiar whale…welcome back "Top Notch"! This is just an affectionate name we have for this whale and not an official catalogue name. My photographs are submitted to the College of the Atlantic as they hold the catalogue for finners for the Gulf of Maine. I should note that finbacks are also individually IDed by their blaze, the white brushstroke-like pattern on the rights hand side of their rostrum that extends from their lower jaw to behind their blowhole.
Here are some photos I took yesterday of this finback whale.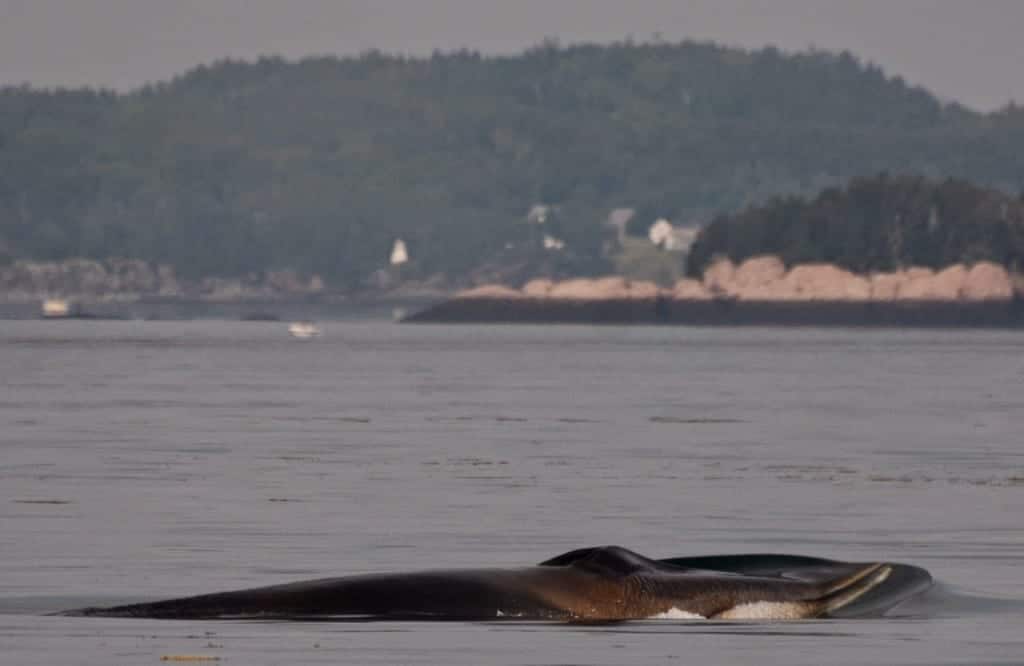 You can see the blaze here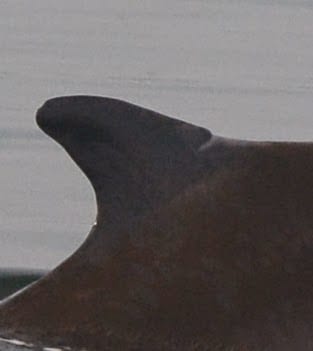 You can see the small notch out of the top of the dorsal fin…also, the scar on the front is new since last season
Thank You to everyone who has joined us and check back soon for more updates,
Cheers,
Danielle