Good evening everyone…another great day on the Bay. We spent time on all three trips today with a large fin whale, but I will say we didn't get any decent looks at him at all in the evening but the eagles on Whitehorse stole the entire trip tonight! Around 15-20 eagles on the Island and we even watched an adult voraciously enjoy his supper, which looked to be a great black back gull chick, while many gulls aggressively dive bombed him.
We saw minke whales on all three trips today as well.
There was so much bird life in Head Harbour Passage this afternoon. The Bonaparte's gulls must have numbered in the 100's, maybe more.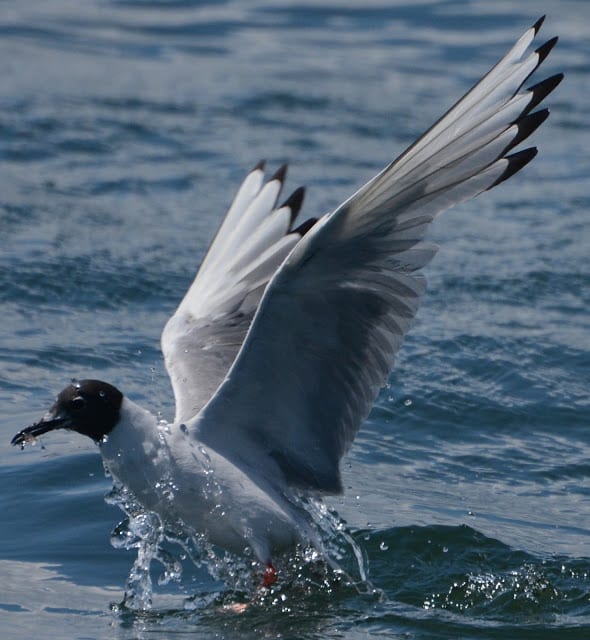 If you look closely you can see the krill in the bill
Of course we also saw seals and porpoise today,
Thanks for stopping in,
Cheers,
Danielle