Good evening everyone, we had another full day with finbacks and minke whales on both trips. It was a breezy day today with a strong SW but we were filled with hearty passengers.
Here are some fin whale photos from this morning
The northern gannets were incredible this morning, there must have been 50-60 in a large flock and they were all feeding!
We saw 15-20 bald eagles around Green Island this morning.
And seals of course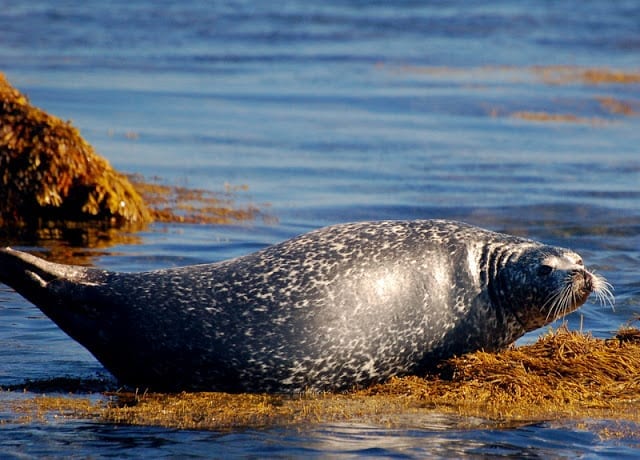 Harbour seal on Splitting Knife, taken this AM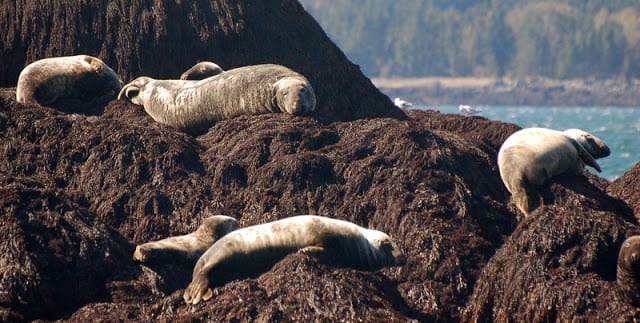 Grey seals on Black Rock, taken on the 2pm departure
Thanks for checking in today,
Cheers,
Danielle