Good evening everyone!
We had another 2 great trips today with finbacks and minke whales on both departures. We also saw seals, porpoise, bald eagles and lots of seabirds and beautiful scenery to round everything out.
Here are some whale photos from today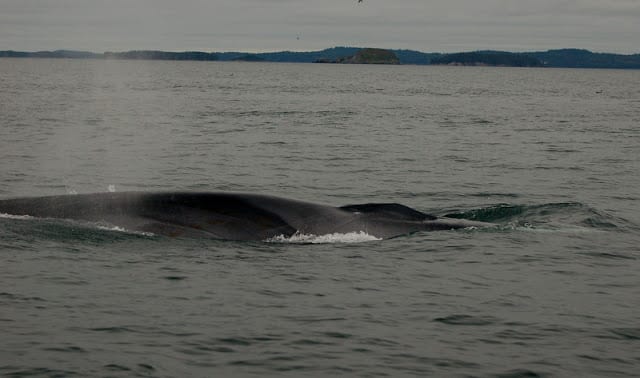 Fin whale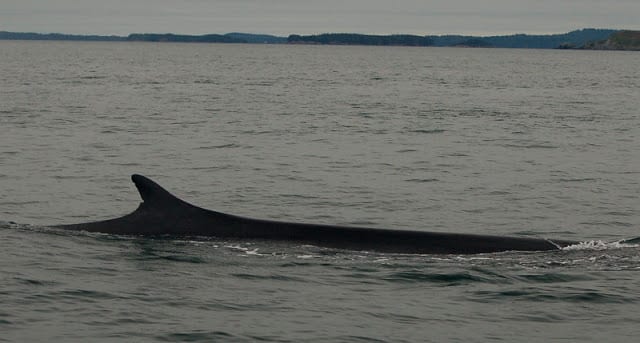 Fin whale with a very unique dorsal fin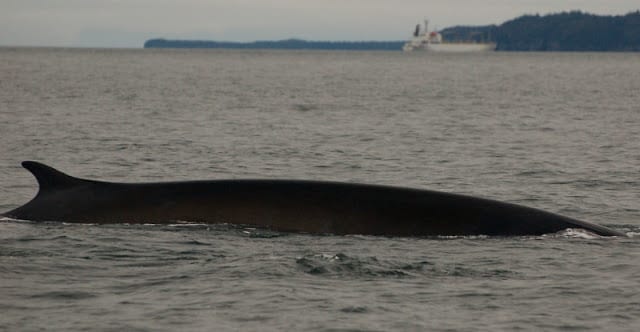 Finback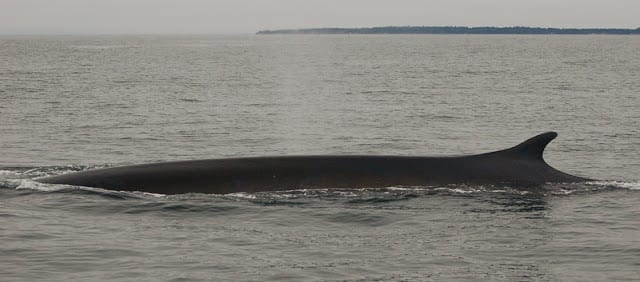 Finback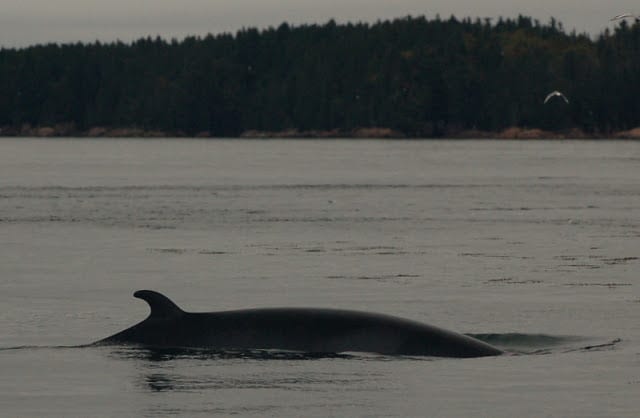 minke whale
This afternoon while watching minke whales we also had a visit from the same friendly hand raised herring gull from a few weeks ago. Nick and I both utterly adore this young bird….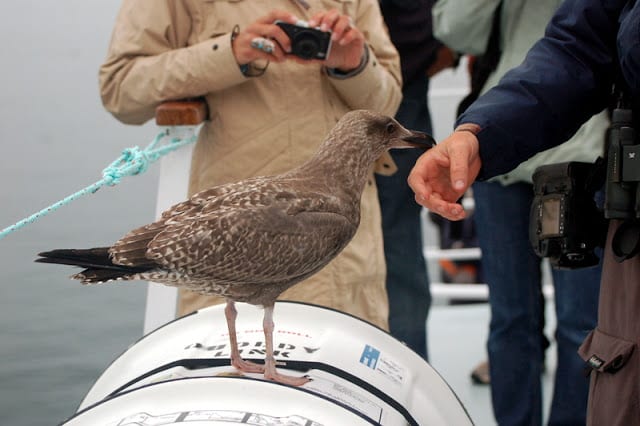 That is Nick's hand in the photo
Thanks for checking in today. I do want to mention that we had to cancel our right whale trip due to the forecast again….but I know we made the right choice, it would not have been an enjoyable trip all the way out there.
Cheers,
Danielle