Good evening everyone, today we had no fog and fin whales on all 3 departures. I think I will let the pictures speak for whale a great day it was.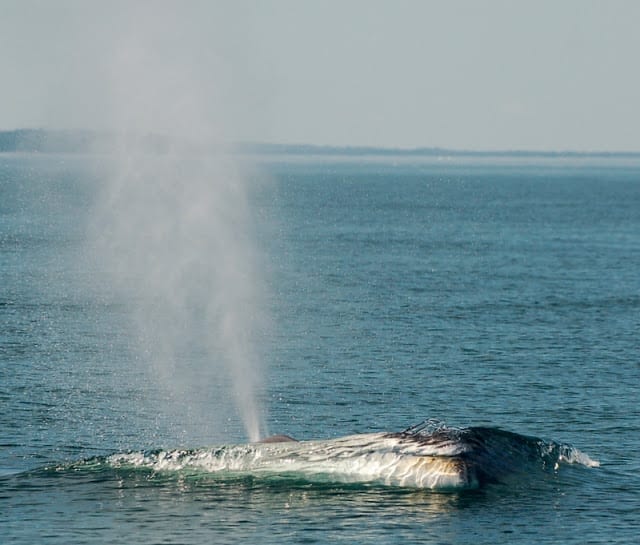 Fin whale approaching the boat
We saw this young male harbour seal on Whitehorse….I think he got bored…check out the big yawn.
Thanks so much for checking in today,
Cheers,
Danielle