Hello everyone, we had another great whale watch this afternoon with lots of hearty passengers. We took them immediately offshore to search for humpbacks and finbacks….and we certainly found what we were looking for! We located at least 10 humpbacks including Lyrids, Wheat, Ibex, 2008 calf of Peedee and another new whale! We also saw a couple of right whales at a distance, maybe it was the mother and calf pair we had a few days ago.
Here are some photos from today.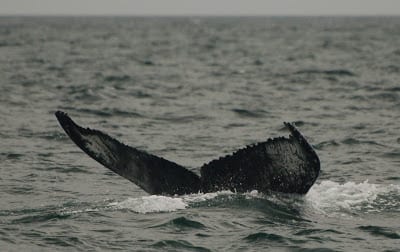 Wheat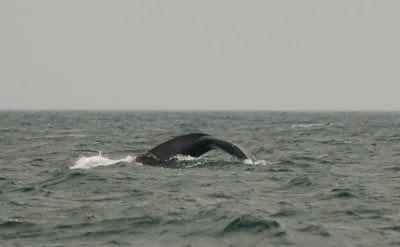 north Atlantic right whale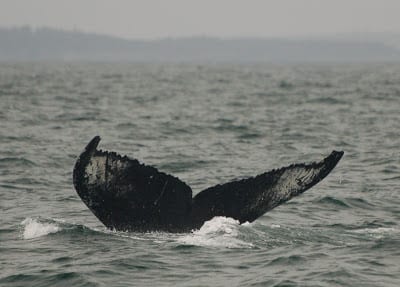 Wheat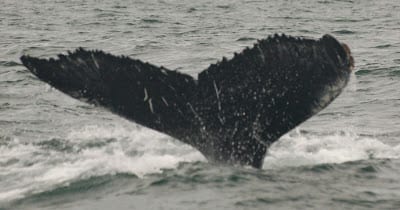 Lyrids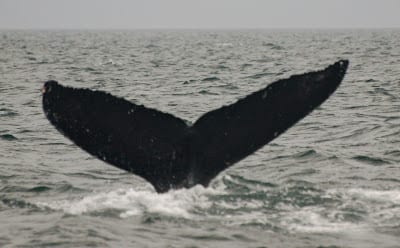 2008 calf of Peedee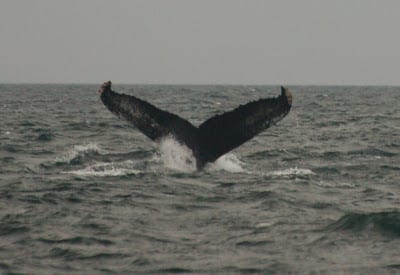 unknown….for now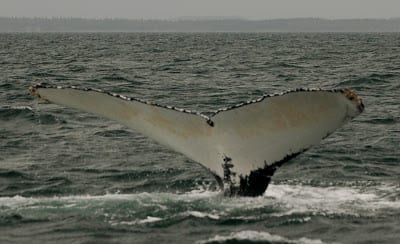 Ibex (Mr. Burns)
When I got home and started to look at my pictures from today I knew that I had a few tails that I didn't recognize and when I zoomed in on one photo that was taken at quite a distance my heart sank….I had a photo of Clutter, the humpback who is entangled and who we saw a few days ago. I didn't notice out there or we would have been able to call Whale Rescue out. I am always so honest on here, if you read this blog often you know I get emotional when it comes to these whales and I just feel so very bad, I am so incredibly upset with myself that I didn't notice out there that it was Clutter….it's not a tail I know very well and I hope I get the chance to see this whale again SOON and call Campobello Whale Rescue out to help him. Here is the picture I took today, you can see the line still around the fluke 🙁 I am so sorry Clutter.
Thanks for checking in today,
I will keep you posted,
Cheers,
Danielle