Hello everyone, I just wanted to give you a quick update on our sightings.
This morning we were able to spend time with 2 fin whales (one in Head Harbour Passage located by another whale watching company and the other located off Eastern Wolf by John on our Scout Boat) and a juvenile humpbacks named Lyrids. We have been seeing Lyrids since 2009 when he/she was IDed as an unknown. Lyrids was then named in the spring of 2010 for the white streaks on the flukes that resemble the Lyrid meteor shower.
I took these 2 photos this morning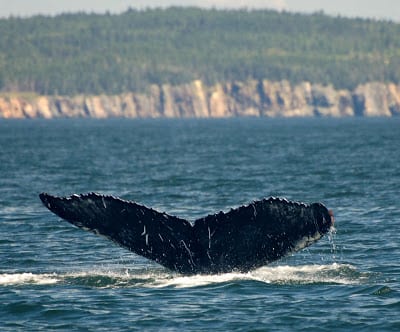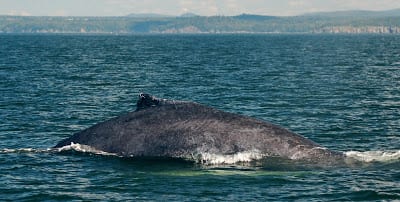 Also this video
We have also been seeing fin whales on almost every departure as well as minke whales (last evening we had a special sighting of a lunge feeding minke whale who even barrel rolled and showed us his or her tail!). Our humpback sightings are still very sporadic as they are not in our part of the Bay of Fundy yet with any consistency.
There has been some great news from the New England Aquarium's right whale research team this season already, they have IDed almost 30 rights in the Bay as well as seen sei and sperm whales. Both of our special right whale trips (August 27 and September 17) and full but feel free to call the office at 1-877-688-2600 if you would like to be put on a wait list.
Thanks for checking in,
Cheers,
Danielle