Good evening everyone, WOW, what an amazing day we had today….lets take it trip by trip….
On our 10am departure we made our way offshore, passing 2 large fin whales and minke whale but with a call from our Scout Boat we put our "blinders" on went directly to South Wolf where we found Arrowhead, an adult male humpback that was first seen in 1976! This old male is such an amazing tail raiser….below are some photos from this morning.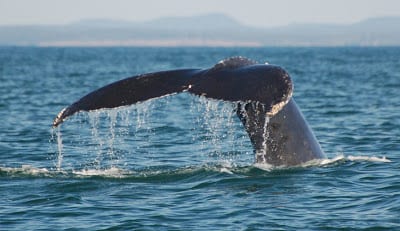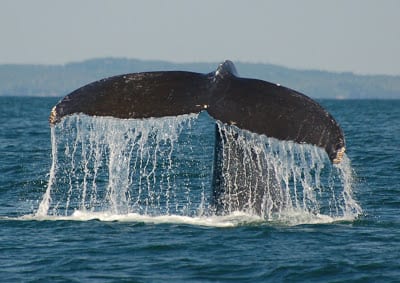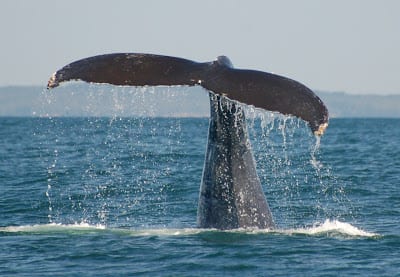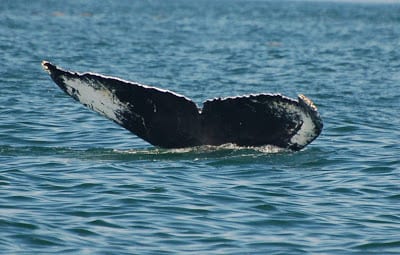 This is Arrowhead's dorsal fin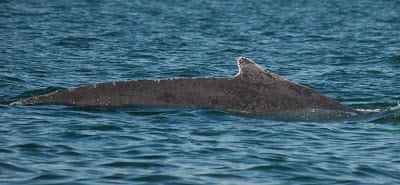 On our way back to St. Andrews a passenger spotted another blow….turned out to be another humpback and we were able to get a quick look at the tail….it was EKG! EKG is a juvenile humpback we saw first in 2006 and have seen every season since.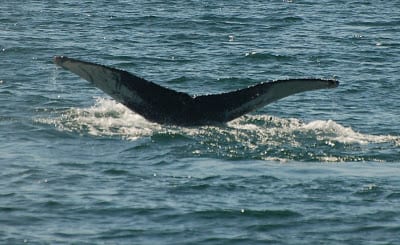 Our 2pm trip started with some engine trouble but with some patience (THANK YOU to all of our passengers) and a knowledgeable captain we were under way with only a short delay. We headed to Head Harbour Passage with word of a humpback there and the news that the winds had picked up some and the sea condition was not the greatest offshore. When we got to Head Harbour we found some boat traffic but with some more patience we got great looks at the humpback who turned out to be Cork, an 8 year old female who we saw this season back in July. We have been watching Cork since 2004 and it was great to see her again. We also got some great looks at a large fin whale and about 4 minke whales. The photo below were taken on our 2pm trip.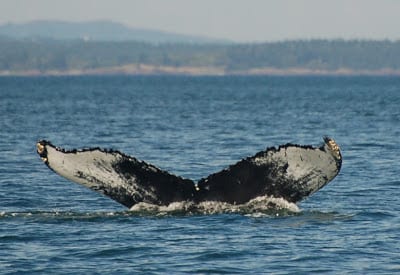 Our 5:30 departure was a special one….we made our way off East Quoddy Head Light and found Cork again and she did not disappoint this evening! She tail breached about 10 times to the delight of everyone on board. Below are the photos from this evening. We also spent some time at the beginning of the trip with Slice, a minke whale who is missing his/her dorsal fin.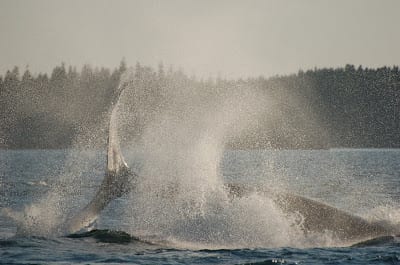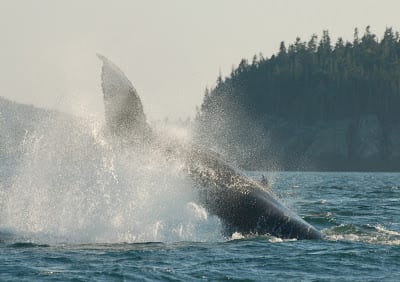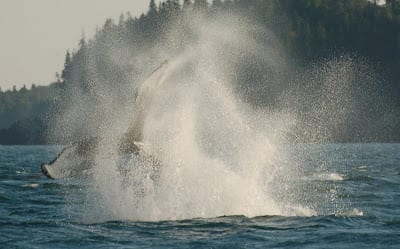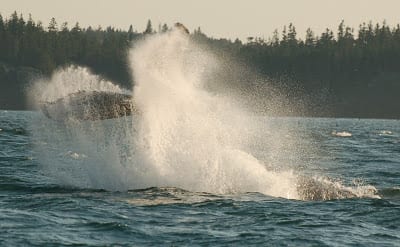 Thanks so much foe checking in this evening,