Hey everyone, well, we had a great surprise this afternoon with our 2nd humpback of the 2010 season sighted. I have tentatively ID'ed the young whale as Lyrids, an unknown from our 2009 season that was just named in June. I have sent the photos to the Provincetown Center for Coastal Studies in Cape Cod for verification. Below are some pictures that I took this afternoon.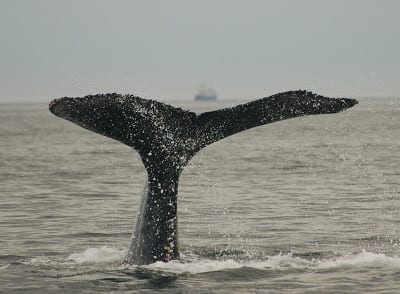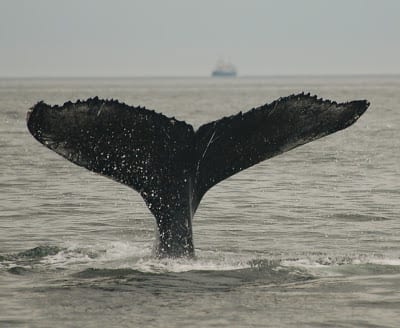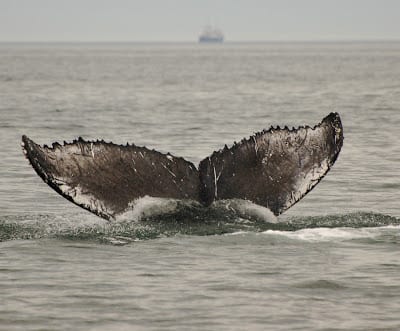 On our 10am trip we had some amazing fin whale sightings in Head Harbour Passage with more lunge feeding and lots of bird sightings in the Passage. We also got some great looks at harbour porpoise and here is a shot I got this morning and you can see the single blow hole that is a characteristic of all toothed whales.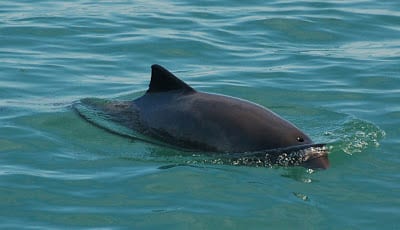 A BIG THANKS to a fellow whale watcher for the text message about the humpback sighting (sometimes boats will share info on cell phones and not the VHF radio to try to keep boat traffic to a minimum).
Thanks for checking in today,
Cheers,
Danielle