Hey everyone, what a great day we had today, fin whales on all 3 trips….lunge feeding and some amazing looks….I do have some photos from today but I will post those tomorrow…..right now I want to share some photos. These are all taken by Nick, one of our naturalists/marine biologist/photographer. This is his first season with Quoddy Link, he is a recent graduate from UNB and is a great addition and Jolinne and I are happy to have him.
These shots are of fin whales, the top 2 are lunge feeding, look at all of the gulls in the whales mouth!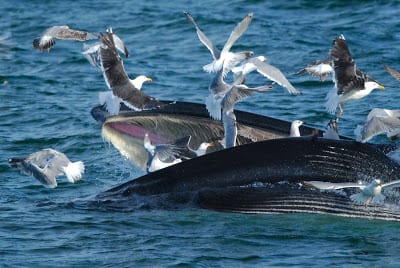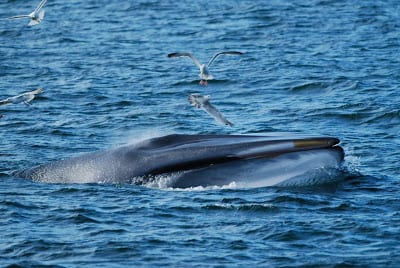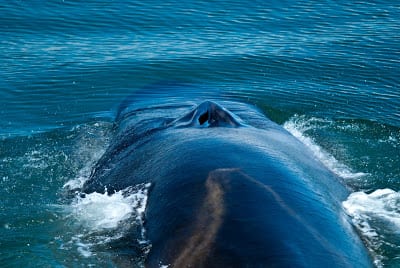 Nick did a chartered trip with Grand Circle on the Island Link and the passengers were lucky enough to see a breaching minke whale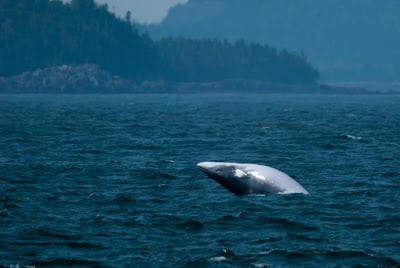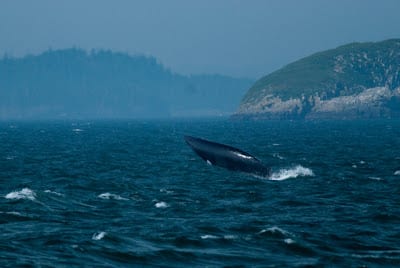 Thanks so much for sharing Nick.
I will post the pics I took today, tomorrow…thanks for checking in,
Cheers,
Danielle