Hello everyone,
We had another great day on the water, was a little breezy this afternoon but everyone had a great time.
On both trips we spent time with the mom and calf fin whale, this morning we got some great looks at mom as she lunge fed right at the surface.
There has been lots of great bird sightings as well and I wanted to share a few pictures of northern gannets from today.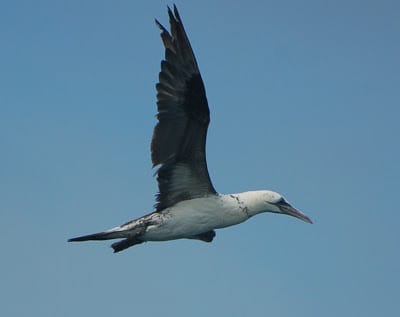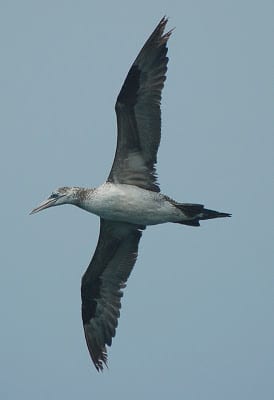 This afternoon John decided to take us offshore to search for humpbacks (we didn't go this morning due to offshore fog). And….right where we found her a few days ago well into the ebb tide we found Cork, an 8 year old female humpback.
Here you can see Corks long, white pectoral flippers just before she brought her tail out of the water.


Thanks for checking in today,
Cheers,
Danielle