Hello everyone, sorry it has been a few days since my last post. We have had some fog to deal with over the past few days but we have still been having some great trips. The mom and calf fin whale we have been seeing are still hanging around off the entrance to Head Harbour and luckily the fog is pushed back just enough during the day time.
The other day the calf was barrel rolling quite a bit, here you can see mom surfacing and the calf has his or her tail half out of the water.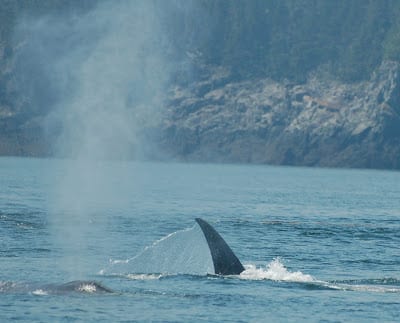 We are also seeing minke whales on every trip, I took this picture this AM.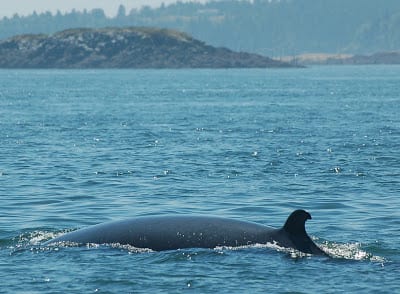 The bald eagle sightings have been incredible the past few day, with sometimes 6 or 7 individuals on a small island. Here are 2 adult on Hospital Island.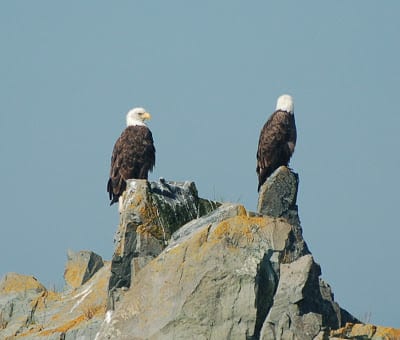 And what blog post would be complete without sharing some seal pictures with you. Seals have such a special place in my heart, I spent about a year after I graduated from university helping out 4 masters students with their harbour seal projects in the St. Lawrence.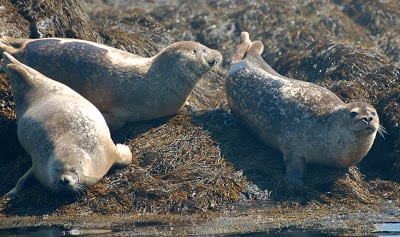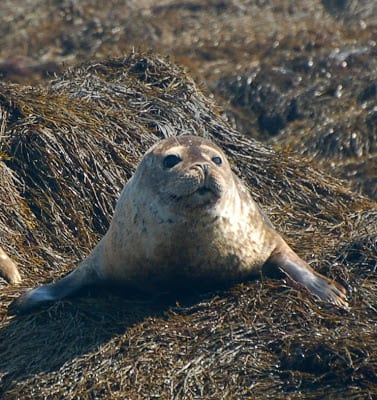 Thanks for checking in today, they are calling some weather this weekend so I am not sure how many trips we will be able to get in but I will keep you posted,
Cheers,
Danielle