Hello everyone, I am back from another great day on the Bay of Fundy. We had 3 departures today and each one was special in it's own way.
On our 10 am departure we got some amazing looks at the finback mom and calf pair we have been seeing. We also spent time with a few minke whales as well.
On our 2pm departure we got some great looks at a minke whale in Little Letete Passage of all places! The photo below was taken today and that is Parker Island in the background. We also were patient and got some great looks at an adult fin whale in Head Harbour Passage, that is the second photo below.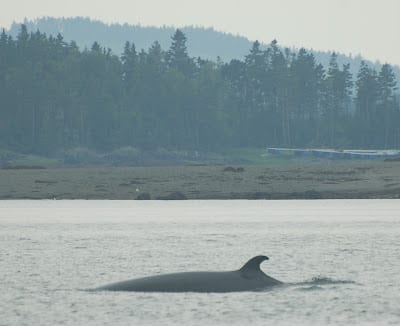 On our evening trip we spent time again in Head Harbour with an adult fin whale and we did see the mom and calf finback pair at a distance but they were staying down for a while and making some big moves. One of the best parts of the evening trip we stopped at White Island because John spotted an adult bald eagle on top of a tree but then we looked about 6 feet below and saw a HUGE nest with 2 young eaglets. These young ones still have about a month of growing left to do before they start to fly. This nest is really only visible at high tide because of where it is in the tree.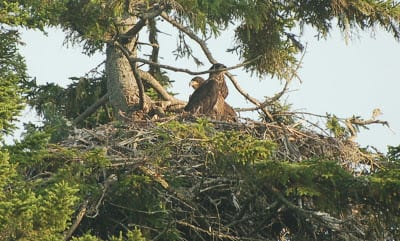 I also wanted to share some pictures of harbour seals I took today.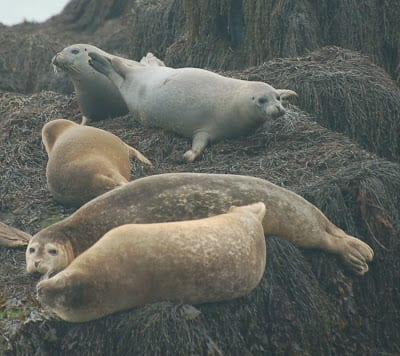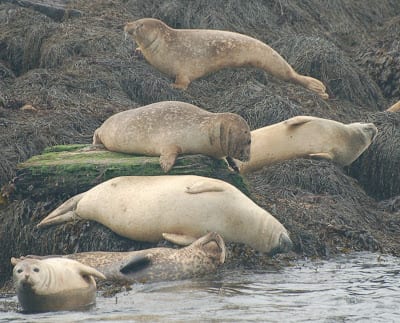 Thanks for checking in today, I also wanted to mention that our Scout Boat is going out almost everyday to check the offshore areas to search for humpbacks but as of right now they are still about 35 miles from us, a bit too far for regular trip.
Cheers,
Danielle