Hello everyone!
John, Jolinne and myself headed out this morning on the Quoddy Scout to search for whales as it has been over a week since we have been out and we have 2 trips left in our 2009 season.
We documented 6 humpbacks around the Owen Basin this morning on the flood tide including one that is new to us bringing our total to 34 humpbacks for the 2009 season!
Here are the humpbacks that we saw this morning, we also saw EKG but the fluke shots I got were blurry so I didn't post them.
This whale is the one I don't recognize but was seen earlier this season by the folks from Brier Island Whale and Seabird Cruises. If this whale does not get matched to an individual in the catalog it will be put up for naming next spring!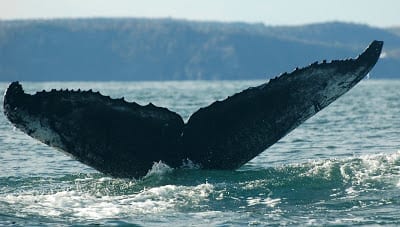 This is Quarternote, a male and the 2001 calf of Buckshot.

This is Sodapop, an unknown who was just named last spring


This is the 2008 calf of Teather who will be named next spring.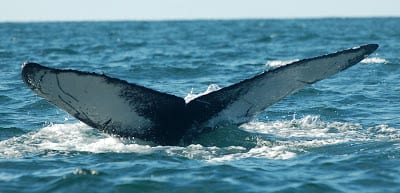 This whale is an unknown who we also saw on September 17th and will be named next spring.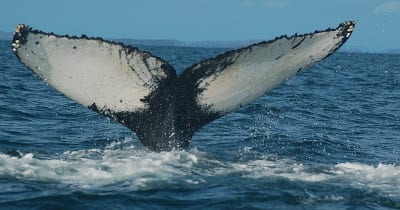 Thanks for checking in today, we have a charter tomorrow with a high school and our last whale watch is scheduled for October 22nd at 2:00 pm (call 1-877-688-2600 for reservations).
Cheers,
Danielle