Hello everyone,
What a great afternoon we had. The winds were stronger today then yesterday but not strong enough to keep us in the harbour or even in shore. We started our afternoon behind the Wolves, in the same area where we were yesterday in hopes of finding humpbacks. John and Jolinne on the upper deck spotted a few blows and as we made our way closer we noticed they were fin whales. We did manage to get some nice looks but then the whales did long dives and we never saw them again….some days whale watching takes a lot of patience and persistence.
John decided to take us past South Wolf towards the Owen Basin and he spotted a blow ahead of us and a tail come up….we new we found at least one humpback. When we arrived we quickly ID'ed the LARGE humpback as a female we saw for the first time yesterday, Spoon. When we were with Spoon we did see 2 other humpbacks, at a distance in different directions but we were never close enough to get a tail shot….there is always tomorrow morning.
Below are some pictures of Spoon I took today.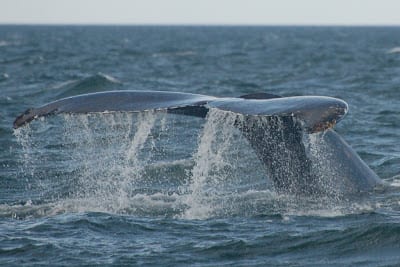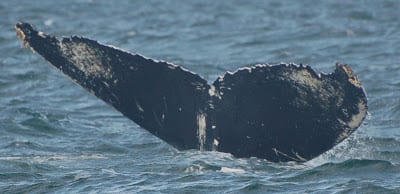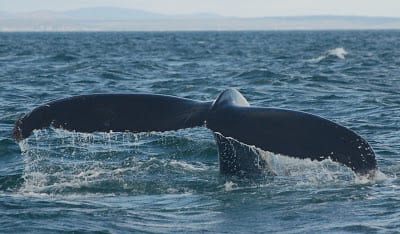 Thanks for checking in, we have scheduled whale watches until the 19th of October (always weather dependent) so come and join us!
Cheers,
Danielle