Hello everyone!!
I can not believe that today is the 1st of October! Where has the season gone….every year it seems to go by faster and faster. We had one whale watch this afternoon at 1:00 pm and again we had some autumn breezes to deal with but with people dressed in their warmest clothes they brought with them on vacation we made our way offshore to search for humpbacks. We didn't have to look very far today as we found Colorado and her 2009 calf about 14 miles from home. They were both staying down quite long this afternoon, at one point for more than 8 minutes which seems impressive for an ~9 month old calf.
Below are some photos I took today of the pair, the calf tail breached and played at the surface a little to the delight of everyone on board the Quoddy Link.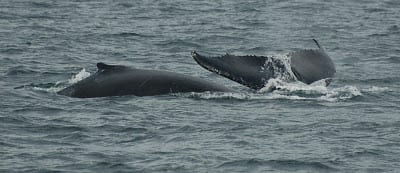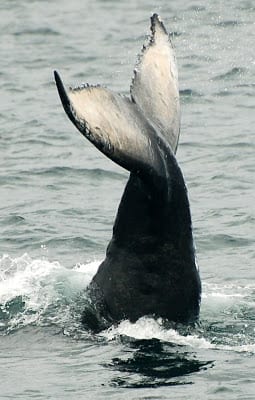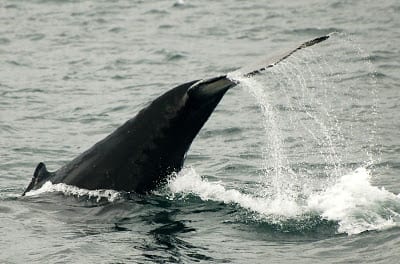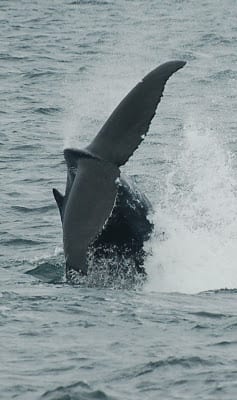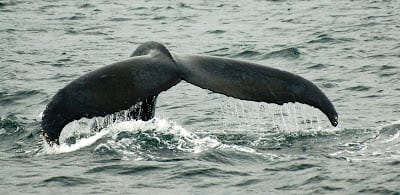 On our way back to St. Andrews we made a dog-leg over towards Nancy's Head, Campobello Island where we got some GREAT looks at 3 fin whales. One of the three was so big, must have been almost 60 feet!!
Thanks for checking in today!