Hello all, well, despite the weather warning for some strong winds we were able to get both of our departures in.
Our 10:00 am trip started off East Quoddy Head Light with a fin whale that was being rather difficult to watch…staying down for long periods of time and making some big moves. John spotted 1 or 2 blows further down the Campobello shoreline so we made our way out and when we arrived we found Siphon and her 2009 calf! This is the first season in my 8 with Quoddy Link that I have been able to spend time with mom and calf humpback pairs and it's so incredible…the personality from the calves is something that I have utterly fallen in love with.
Below are some pictures I took today of Siphon's calf….I finally got a decent shot of her tail.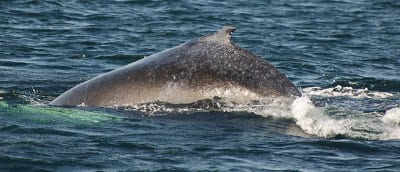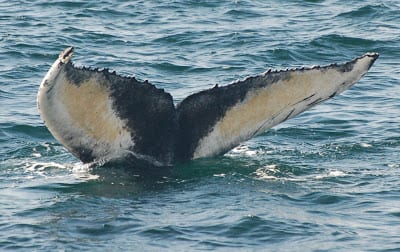 Here's mom, Siphon, first seen in the early 1990's.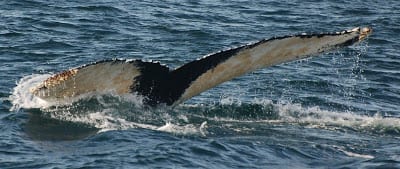 Our afternoon trip came with some stronger winds and some offshore fog so we were confined inshore but had some fantastic fin whale sightings. There were 4 finbacks close to East Quoddy and they were GREAT to watch this afternoon.
Thanks for checking in today, there are still some strong winds in the forecast for tomorrow but we will have to wait and see what happens.
Cheers,
Danielle