Hey everyone, well, today we had another great day of whale watching!
This afternoon we headed directly offshore in search of humpback whales. As we made our way towards Southern Wolf Jolinne, our other naturalist, spotted a blow not far off the stern. We knew it was a humpback and when we got a better look we knew we had a new humpback! The photos are in to the Provincetown Center for Coastal Studies for ID but a message from Shelley across the Bay on Brier Island, NS (Brier Island Whale and Seabird Cruises) via Facebook has let me know this is Jigger!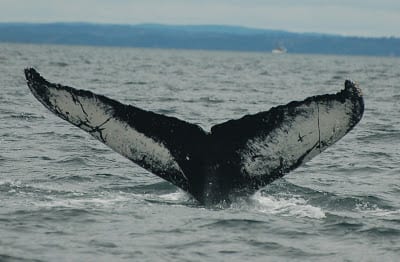 Talking with another whale watching company out of St. Andrews we knew that there was a mother and calf pair not too far from us so after some good looks at the new humpback we decided to make our way over there (and Fundy Tide Runners made their way towards the new hump we were watching). We were expecting to see Colorado and her calf but when we arrived we saw the calf first and immediately knew it was Siphon and her 2009 calf! Siphon was first seen in early 1990's and this is her 6th documented calf. We have heard from the folks in Bar Harbor that this little girl can be active at the surface and today she breached 2 times quite close to the boat. Below are some photos I took today of Siphon and her baby girl.
Calf breaching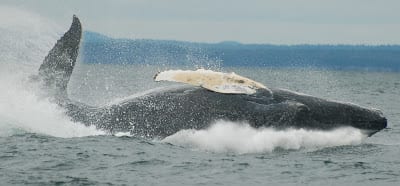 Siphon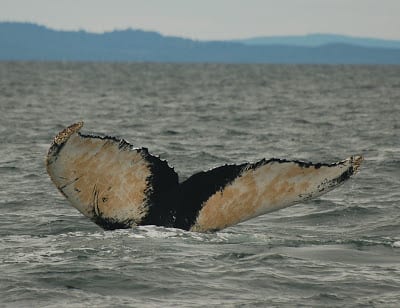 Siphon's 2009 calf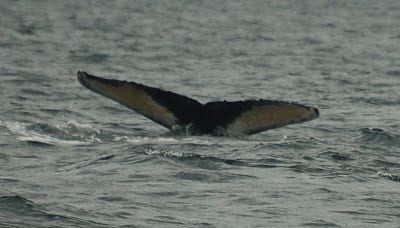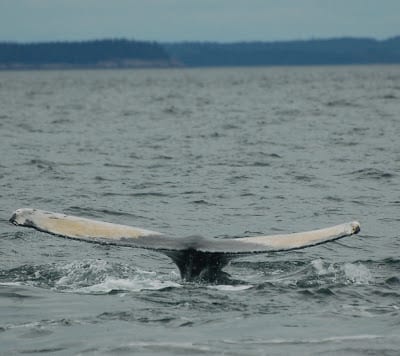 While we were watching Siphon and her calf one of the unknowns that we have been watching since August made their way past us.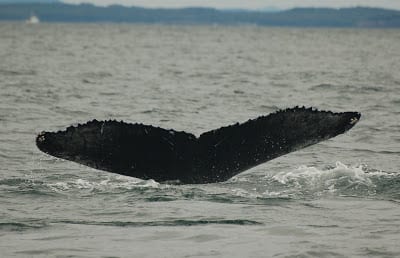 And we saw another blow not too far, this is the only photo I got of the fluke but I don't recognize the pigmentation.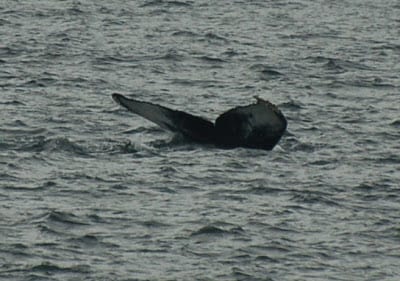 Thanks for checking in today! More to come from tomorrow, the marine forecast sounds great for whale watching!!