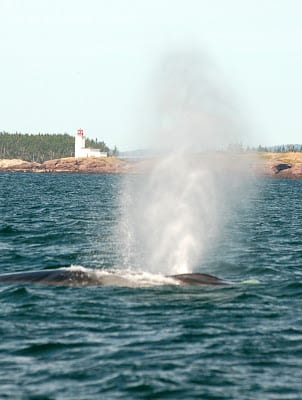 Hello everyone, it's the last day of the long weekend and today we had some great sightings!
On our 10:00 am trip we spent the majority of our time a few miles off Bliss with 8-10 finback whales and 2 humpbacks. Jolinne and I ID'ed the 2 humpbacks as an unknown we have been watching over the past few weeks (top) and Inlet (bottom). Inlet was first seen last season and was then labeled an unknown and just named this past spring.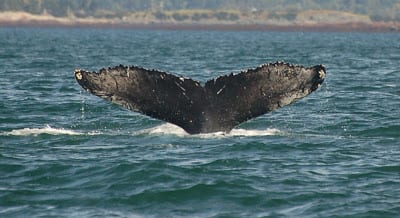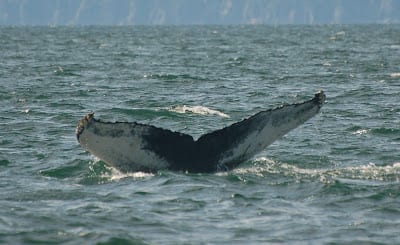 On our 2:00 pm departure the wind had increased and the tide had turned so the conditions were not the greatest off Bliss but we made our way and we found the unknown humpback from this morning and about 5 fin whales. We got some nice looks at the humpback but there were a number of finbacks off Head Harbour Passage where the sea was much calmer so we made our way over there and we had some fantastic sightings, some of the best finback sightings in over a week!
Thanks for checking in today,
Cheers,
Danielle