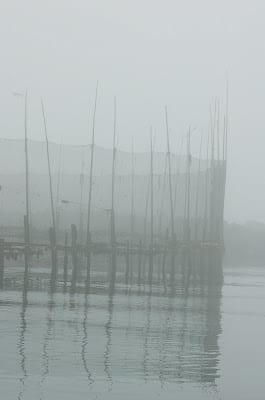 Hey Everyone, it's Danielle from Quoddy Link Marine. First I want to wish everyone a very Happy Canada Day!
Now, on to the whale watching sightings for today….we had our first finback sighting of the 2009 season today off Whitehorse Island. Finbacks are the second largest whale in the world and the largest we get in the Bay of Fundy. The power of these whales never ceases to amaze me. There is a photo below taken today at around 5:30pm. Our departure went a little long but all aboard thought the extra time spent was well worth it.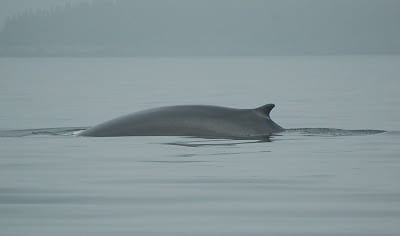 We also had a fantastic harbour porpopise sighting off Casco Bay Island, with about 15-20 porpoise travelling together and coming very close to the boat. There were even some cow-calf pairs.

For the birders out there we also stopped at Whitehorse Island and I wanted to share this photo of a nesting pair of black-legged kittiwakes. We also saw some northern gannets again at the mouth of Head Harbour Passage.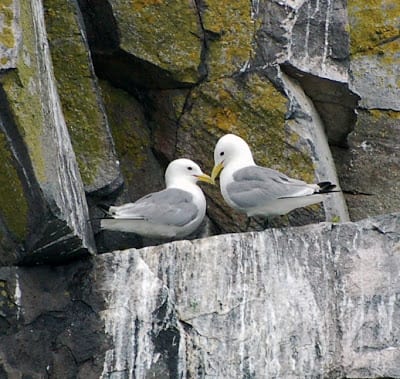 Thanks so much for checking in today! It is sunny and clear here in St. Andrews right now…hopefully the weather continues.