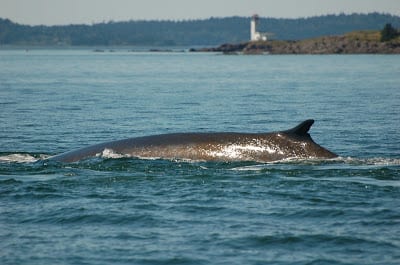 Hello everyone, it's Danielle with Quoddy Link. The past 2 days have been great! We have had finback whales consistently off Bliss and Blacks Harbour , sometimes seeing 6-7 individuals within 1 mile of each other. This afternoon we even had 4 finbacks travelling side-by-side! Below is a photo of a finback in the very first second of an exhale. This particular finback was exhaling so powerfully, the sound was just awesome.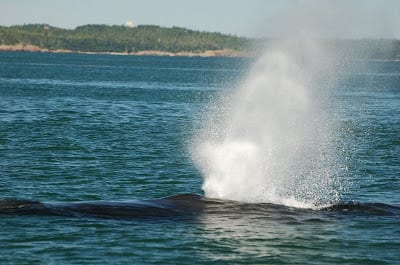 It was so calm and sunny this morning I took advantage and climbed to the top of the wheelhouse to see if I could get some photos of porpoise. This photo you can see the single blowhole that all odontocetes (toothed whales) have. Baleen whales, like finbacks, have a double blowhole!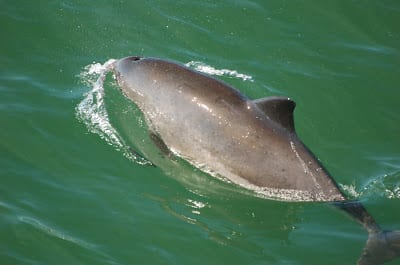 This is a pic of a mom and calf porpoise pair. It was so sweet to see them travelling together!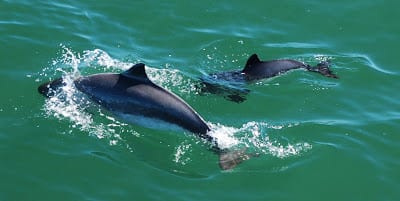 Matt was out on our Scout Boat all day checking out every offshore area, more than once, but no luck with humpbacks. He did find a pair of fin whales off Southern Wolf during the morning but we had more to see in the inshore area. Thanks so much for check in, and check back soon for more Quoddy Link news.