Hello everyone, it's Danielle with Quoddy Link back from a great day on the water. On both our afternoon and our evening departure we spent some time with 2 minke whales. The fog stayed offshore long enough for us to get our evening trip in but it has came right back in St. Andrews harbour. Below are pictures I took today on our 2:00pm departure between Cherry and Campobello Island.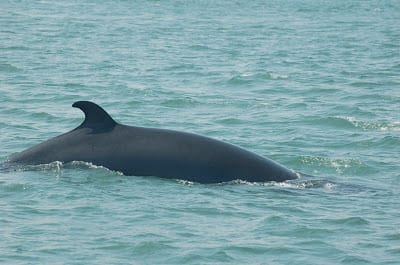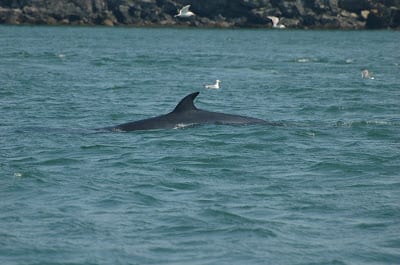 On yesterdays post I talked about the Old Sow, the largest tidal whirlpool in the Western Hemisphere and today I decided to take some video to share with all of you. I've been with Quoddy for 7 years and the power of the Old Sow and the tides of the Bay of Fundy never cease to amaze me.
I thought I would leave you with 2 photos I took on our 5:30 pm departure. On our way between Simpson and Mowat Island, while looking at an aquaculture site, we spotted this young bald eagle. Notice the slight molted appearance of the feathers and the brown feathers on the white head. Thanks for checking in today, the weatherman is calling for more fog tomorrow….hopefully it will clear soon so we can check out our offshore areas!