Hello everyone, it's Danielle with Quoddy Link Marine. I just want to report that there is another North Atlantic right whale entangled. Right whale #3333, last reported gear-free in the Bay of Fundy on August 6, 2007 was sighted by the New England Aquarium aerial survey team on January 29th, 2008 10 miles off the coast of Florida. The five-year old male looks to be in good condition, free swimming and diving well. Below are some photos taken today.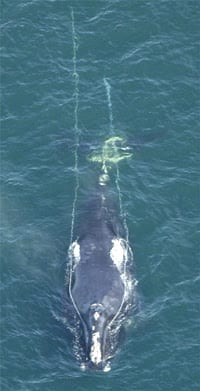 I have also included the diagram (done by Scott Landry) of the entanglement.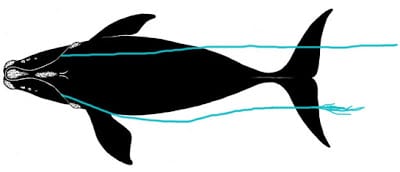 The whale was lost by the aerial survey team but if any news comes up I will keep you posted.