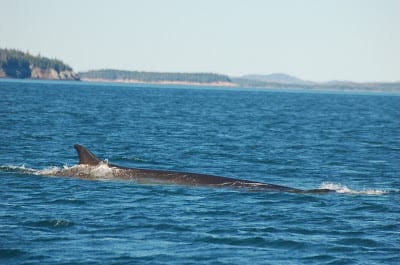 Hello everyone, it's Danielle with Quoddy Link Marine. Sorry for the lack of posts over the past few days I'm just a bit under the weather and I will be keeping this one short but I wanted to make sure that I kept you all posted on our sightings. The season continues to be great even as the end draws more near. We have been seeing both humpback and fin whales on the almost every departure. The weather has been true to autumn on the Bay of Fundy with quite a bit of wind but nothing too strong to keep us in the harbour. Below is a photograph I took today of Cork, a 5 year-old female humpback whale.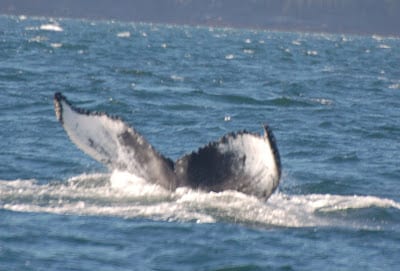 This is Mustache, a juvenile male humpback. He even treated our passengers a few days ago with a tail thrash (whipping his tail and 1/2 his body right out of the water).
Well….thanks for checking in and I will keep you posted on our sightings for the rest of the week. I've left you with a photo of a grey seal we saw yesterday off Black Rock.